Kentucky Women's Book Festival 2022
16th Annual Kentucky Women's Book Festival
Saturday, March 5, 2022
The 16th annual Kentucky Women's Book Festival will feature several authors Saturday, March 5th, 2022 virtually on Microsoft Teams 10am-1pm. The festival will be recorded and posted afterwards. Sponsored by: University of Louisville Women's Center and the Commission on the Status of Women.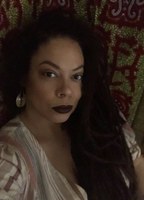 The festival's opening speaker will be Joy Priest, Joy Priest is the author of HORSEPOWER (Pitt Poetry Series, 2020), winner of the Donald Hall Prize for Poetry chosen by Natasha Trethewey. She is the recipient of a 2021 NEA fellowship and a 2019-2020 Fine Arts Work Center fellowship, and has won the 2020 Stanley Kunitz Memorial Prize from APR, and the Gearhart Poetry Prize from The Southeast Review. Her poems have appeared in the Academy of American Poets' Poem-a-Day, The Atlantic, and Virginia Quarterly Review, among others. Her essays have appeared in The Bitter Southerner, Poets & Writers, ESPN, and The Undefeated, and her work has been anthologized in Breakbeat Poets: New American Poetry in the Age of Hip-Hop, The Louisville Anthology, A Measure of Belonging: Writers of Color on the New American South, and Best New Poets 2014, 2016 and 2019. Joy received her M.F.A. in poetry, with a certificate in Women & Gender Studies from the University of South Carolina. She is an alumna of University of Kentucky's College of Communication and Information and is currently a doctoral student in Literature & Creative Writing at the University of Houston.
Other speakers will include a panel of young authors Cherish Wilson, Ghetto but us: Bleeding blackcent, bantu twist, and braid out, a collection of poems about self-discovery, family, and love & De'Coriyanna Garrett, Flight Not the Fall: Thoughts & Poems for a Foster Care Teen Who Triumphed. 
The Women's Center hosts the event, which is part of the university's observance of Women's History Month.
---
How to Join the Kentucky Women's Book Festival Event on Microsoft Teams
After registering, you will be sent a calendar invite to be able to join us virtually on Microsoft Teams.
We ask that all participants have their mic muted and cameras off during the program.
You can put questions in the chat or Raise Your Hand to be called on to verbally ask your question with your camera being turned on as an option during the Q&A sessions.
We will take a group photo during the program asking participants who are comfortable to turn on their camera.
You can join a Teams meeting anytime, from any device, whether or not you have a Teams account. If you don't have an account, follow these steps to join as a guest.
Desktop

Go to the meeting invite and select Join Microsoft Teams Meeting.
That'll open a web page, where you'll see two choices: Download the Windows app and Join on the web instead. If you join on the web, you can use either Microsoft Edge or Google Chrome. Your browser may ask if it's okay for Teams to use your mic and camera. Be sure to allow it so you'll be seen and heard in your meeting.
Enter your name and choose your audio and video settings. If the meeting room (or another device that's connected to the meeting) is nearby, choose Audio off to avoid disrupting. Select Phone audio if you want to listen to the meeting on your mobile phone.
When you're ready, hit Join now.
This will bring you into the meeting lobby. The meeting organizer will admit you into the program.
Mobile

In the meeting invite, select Join Microsoft Teams Meeting.
If you do not already have the Teams mobile app, you'll be taken to your app store to download it.
Download and open the app.
If you have an Android device, open the app right from the app store page.
If you have an iOS device, tap the meeting link again to open the app.
Next, you'll be given two options for joining your meeting: Join as a guest or Sign in and join. Choose Join as a guest.
Type your name and tap Join meeting.
Once you're in the meeting, you can turn your video or mic on or off by tapping on the center of your screen to show the meeting controls. Tap again to hide them. 
Call-In

On the calendar invite, there is an option to call in using a phone number and conference ID code.