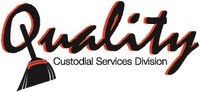 Our mission is to provide efficient and quality cleaning services to all University of Louisville non-residential facilities, ensuring a well maintained and safe environment for students, faculty/staff, and visitors.
Custodial Services operates multiple shifts and cares for over 3,000,000 square feet of building space.
Responsibilities include:
Disinfect restrooms and locker rooms
Servicing offices, classrooms, labs, auditoriums, lounges, entryways, hallways, elevators, stairwells, patios, and other common spaces
Emptying recycling and trash receptacles
Provide assistance with emergency situations
Removal of ice/snow at building entrances
Transport bio hazardous waste to designated collection site
Special Services:
Floor work, including carpet extraction/shampooing and floor stripping/refinishing, is scheduled on an annual or bi-annual schedule at no cost.  Some floor request, (non-routine, special requests, etc...), may be chargeable to the department that initiated the request.
Open a chargeable service request.