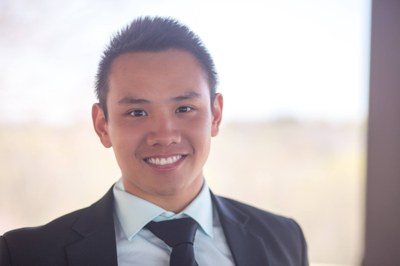 Using bedside ultrasound in the pediatric emergency room lessens the length of stay in the ER and provides images equal in accuracy to x-ray without exposing children to potentially harmful radiation.
Alex Thai, a third-year University of Louisville medical student, led a group of researchers from five universities showing that bedside ultrasound-known as "point-of-care ultrasound" or POCUS-is cost-effective as well.
With In K. Kim, MD, and Brad Sutton, MD, of UofL's Department of Pediatrics Emergency Medicine division, and colleagues from Columbia, Northwestern, George Washington, and Jefferson Medical College, Thai presented results from the study at the American Academy of Pediatrics National Conference in San Diego, Oct. 10.
Analyzing Medicaid data from Kosair Children's Hospital in Louisville, the researchers found that annual average costs of using POCUS in the ER total $75,240. The annual average realized is $115,969, resulting in net annual operating revenue of $40,729.
"Alexander distinguished himself with an outstanding presentation," Kim said. "The common theme from the positive feedback we received was that his presentation was well above his level of training."