Jacob P. Gross is the Director for the Center for Economic Education and facilities the FATES Workshop. He is an Associate Professor of Higher Education Administration and serves as Editor of the Journal of Student Financial Aid. He served as a foster parent for a number of years and his goal with the workshop is to mentor and collaborate with students committed to fostering academic attainment and removing barriers to access and success for all students, but especially those that remain marginalized in US higher education.
FATES Fellows
Emma Uhls is in her first year of the Clinical Mental Health Counseling program in the College of Education and Human Development. Their research interests include human development for minority students in American schooling and culture, counseling for adolescents, mental health effects on academic success, and how sports can impact adolescent self-image.
Taylor Shaw is a Master's Student in the College Student Personnel (CSP) program and a staff member in the UofL Advancement department. Her research interests include youth formerly in foster care, education attainment while incarcerated, and overall educational access and success.
Tiffani Thornton is a recent Master's Graduate in the College Student Personnel Program. Her interest includes Black College Students, Trauma, and Mental Health in the Black Community. Tiffani has plans to pursue the Counseling Psychology Doctoral Program within the next two years.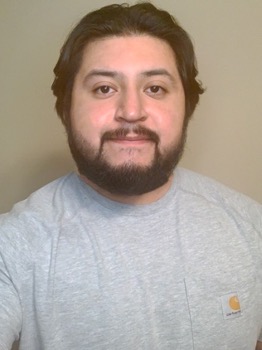 Samuel King is currently a Master's Student in the College Student Personnel (CSP) program. His research interest includes promoting resiliency and thriving among BIPOC students and specifically supporting the emerging Latinx populations nationwide attending PWI's. Samuel has plans of pursuing the Counseling Psychology doctoral program after finishing his Master in CSP.
Rachel Porter is a junior Biology major. Her interests include helping others, quality time with friends and family, and traveling.
Pilar Prather is a doctoral student in the Postsecondary Education program in the College of Education and Development. Her research interests include student affairs, financial literacy, and the effects of student loan debt on Black college students.
Rae Goetz(they/them/theirs) is an English major in the College of Art and Sciences. Their interests include creative writing, video games, and storytelling. Working to create and better programs that assist foster children and parents is a goal they hold dear to their heart. It's important to them to help a community they've been in.
Sheila Almaguer is a freshman majoring in Interior Design currently in Arts and Science. Some of her research interests include environmental management systems, creative Industries, and innovation process. Her goal is to get involved more with the UOFL community and successfully get a masters.
Erin McIntosh is a freshman undergraduate student in the College of Arts and Sciences. Her research interests include public health, maternal and child health, neuroscience, and the effects of poverty on first-generation college students from Appalachia.
Mbabazi Alliance is originally from Rwanda, but has lived in America for seven years. She is a freshman at the University of Louisville and is interested in studying music therapy or psychology.