Community Report Back
Global COVID-19 and Asthma Study

 

 
Meet Our Research Team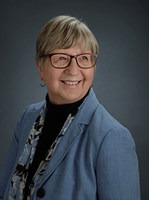 Barbara Polivka, PhD, RN, FAAN is the Associate Dean for Research and Professor in the University of Kansas School of Nursing. Her research focuses on environmental health, home health, and healthcare services in acute care, long-term care, and community sites. She leads interdisciplinary teams in evaluating home environmental triggers for older adults/adults with asthma, developing a virtual simulation to train home healthcare workers to identify and mitigate hazards they find in client homes, and assessed factors associated with adverse care events in long-term care facilities. She conducts, analyzes, and publishes findings on diverse topics such as neighborhood perceptions, barriers to blood lead testing, climate change, occupational hazards of home healthcare providers, interagency collaboration, preferences regarding healthcare providers, professional quality of life, and perinatal loss.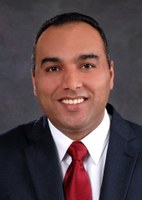 Kamal Eldeirawi, PhD, RN, FAAN is an epidemiologist and Associate Professor with the Department of Health Systems Science at the College of Nursing, University of Illinois at Chicago. His interdisciplinary research focuses on individual and neighborhood/environmental factors associated with asthma and respiratory/atopic conditions, especially in vulnerable and underserved populations. He has pioneered an area of inquiry on the effects of immigration/acculturation on the risk of asthma and atopic conditions in children of Mexican origin. He has garnered intramural and extramural support for his research and received several prestigious awards. Dr. Eldeirawi's work has been disseminated widely in scientific conferences, top-tier journals, and media outlets (e.g., BBC News and Chicago Sun-Times).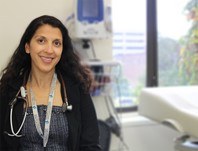 Sharmilee M. Nyenhuis, MD FAAAAI is director of the Allergy/Asthma/Immunology program and an Associate Professor of Medicine in the Division of Pulmonary, Critical Care, Sleep and Allergy at the University of Illinois at Chicago. She is also Section Chief of Allergy at the Jesse Brown VA Medical Center. Her research focuses on behavioral lifestyle interventions and health disparities in allergic diseases, particularly asthma. She has been funded by the National Institutes of Health and foundations such as the American Academy of Allergy, Asthma and Immunology. Her work is widely disseminated at national and international conferences and in high-impact journals.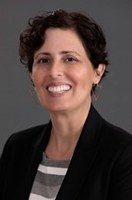 Luz Huntington-Moskos, PhD, RN, CPN, is an Assistant Professor and Director of the Community Engagement Core for the Center for Integrative Environmental Health Sciences at the University of Louisville. Dr. Huntington-Moskos' program of research is focused on the intersection between adolescent health, environmental health and health disparities. She is working to develop report-back strategies geared towards adolescents, with the goal of building environmental health literacy and promoting positive health behavior change. She has a long-standing interest in promoting adolescent health, which she first developed during her work as high school science teacher in the Peace Corps (Malawi 1994-1996). Her scholarly work has been published in peer-reviewed journals such as Preventing Chronic Disease, Journal of Adolescent Health and Public Health Nursing.