Graduate Students
University of Louisville, Anthropology Department, Graduate Students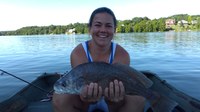 Mallory Cox
Archaeology
My research interests lay in bioarchaeology, paleoepidemiology, and biochemical approaches to paleopathological diagnosis of infectious and parasitic diseases. My MA thesis aims to test current research paradigms regarding the origins and introduction of malaria to the New World, and further elucidate the epidemiological curve for Plasmodium vivax malaria.


---
Allan Day
Cultural Anthropology
After receiving a Bachelor's degree in English from Indiana University Southeast, I decided to combine my growing skills as a writer with my interest in human culture, and so I find myself in the University of Louisville Department of Anthropology. My interest in environmentalism and sustainability has found an outlet here, as I have been able to direct much of my focus to these issues as they relate to human thought and practice. I am specifically interested in political ecology, human/animal relations, multispecies ethnography, and issues of food and subsistence. I am working with Dr. Storey for my thesis, in which I will explore intentional communities, specifically looking at the relation of the ecovillage model to modes of Utopian thought and action. In my spare time – what spare time there is between schooling and parenting a small person – I like to read, cook, play music, and get lost in the woods."


---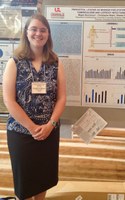 Megan Duncanson
Anthropology
Originally from Colorado, I received my BA in History from the University of Colorado in 2009. I received my BA in Anthropology, minor in Biology, in 2016 from the University of Louisville. I am currently in the second year of the MA program, under the mentorship of Dr. Fabian Crespo. My core interests include physical anthropology, immunology, paleopathology, and human osteology. My research interests broadly concern understanding health and disease in past populations, based upon both experimental immunology and bioarchaeological methods. Fun fact: I climbed my first 14'er last summer on the 4th of July (Mt. Bierstadt, 14,060 feet).
---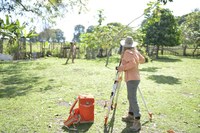 Grace Ellis
Archaeology
Graduate Research Assistant, MA Student
Research Interests: Human-environment interactions, spatial analysis, GIS, settlement organization, and landscape archaeology.
---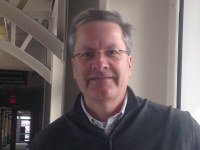 Timothy Heine
Biological Anthropology

I received a B.S., Business & Economics from the University of Kentucky, then attended the University of Louisville School of Medicine where I was awarded an M.D. in 1988.  Currently, I'm working with student colleagues Roxanne Leiter and Megan Duncanson, as well as faculty members Fabian Crespo and Christopher Tillquist, to develop a poster symposium for the 2017 AAPA Annual Meeting in New Orleans, LA.  I'm the newest [and surely the oldest] graduate student in the UofL Department of Anthropology. [I'd be that tall, lanky man with gray sideburns who frequently looks lost and addled in the departmental hallways.]


---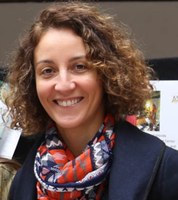 Amira Karaoud
Anthropology

Research Interest: Evolution of Culture, gender, immigration and refugees, self governed communities and visual anthropology.
---
Chris Klaes
Biological Anthropology
My research interests concern how infectious epidemics have shaped the human immune system.  Primarily, our research investigates how chronic infections may alter the immune system and succeptibility to diseases associated with chronic inflammation.
---
Joseph Knall
Cultural Anthropology
---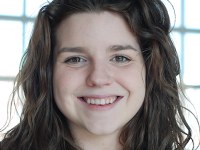 Roxanne Leiter
Biological Anthropology
My research focus in the graduate program in the anthropology department is human population genetics. More specifically, I am interested in the ways that patterns in the human genetic code reflects past population movements and selection events. My research topic for my thesis focuses on the distribution of variation across global populations in a gene related to cell signaling and an adjacent immune gene family on human chromosome 1. I worked with Dr. Tillquist in the Molecular Anthropology Population Studies lab during my undergrad years and continued to do research under his guidance for my master's degree. After I complete my thesis and master's degree in anthropology, I plan to begin the PhD program in the biology department at UofL under the guidance of Dr. Michael Perlin. 
---
Julian Schagene
Archaeology 
---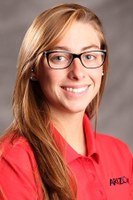 Emma Schoettmer
Anthropology
I received my BA in Anthropology from the University of Arizona.  I was a student athlete and 4-year letter winner while at Arizona.  I competed at both the 2012 and 2016 Olympic Trials in swimming.  I was a finalist in the 200 Breaststroke at the 2016 Trials.  I am currently interested in the preservation and conservation of artifacts in a museum setting.  I am currently pursuing the internship option to gain more experience in this area.
---
Natalie Srouji
Socio-Cultural Anthropology
I received my BA in International Studies from the University of Kentucky, focusing on thematic conversations of human rights and social movements in North Africa and the Middle East.  Following graduation, I spent 2.5 years in South America, backpacking from Colombia until settling in Santiago, Chile where I worked as an ESL teacher for two years.
---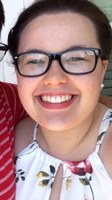 Megan Taylor
Cultural Anthropology
I received by Bachelor's of Arts in Anthropology at Transylvania University in Lexington, Kentucky in December of 2016. In the summer of 2016, I was fortunate enough to intern at Kentucky Refugee Ministry in Lexington as a Culture Orientation Intern.
---
Laura Valentine
Biological Anthropolgy
---
Austin Warren
Archaeology
I am currently pursuing archaeology as my preferred subdiscipline, and further am interested paleopathology.  The bulk of my previous experience with archaeology has been in Kentucky, working with pre-contact Native American sites in the Green River drainage.
---
Our Grads


Neha Angal
Biological Anthropology

Research Interests: biological anthropology, human ecology, dialectical frameworks, GIS, R, population genetics, migration, colonization and range expansion theory, human genetic diversity, political economy, human nutrition and immunology.
---
Shelly Biesel
Anthropology
Research interests: My current research examines how a growing, global biofuel market influences women's agricultural practices in sugarcane-bioethanol producing regions of Northeast Brazil. My dissertation project focuses on how corporate agribusinesses mobilize gendered conceptualizations of work and workers in relation to particular labor demands. I also hope to understand the gendered experiences of environmental degradation associated with bioethanol production.
---
Charles Davis
Biological Anthropology

Research Interests: Evolutionary anthropology, phylogeography, population genetics, molecular anthropology, paleopathology, bioarchaeology, GIS.
---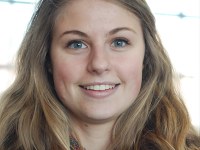 Hannah Gabbard
Socio-Cultural Anthropology

As a second semester graduate student in the anthropology program.  I am still trying to hone in on the area of interest I would like to focus on for my internship. I became interested in urban food, food deserts, and our general understanding of food as Americans during an internship I completed in high school.  
---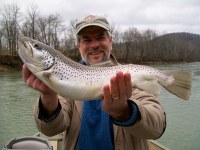 David Hoefer
Archaeology

David Hoefer recently completed his master-of-arts (M.A.) degree in anthropology at the University of Louisville. After a successful career as a communications consultant and small-business owner, David decided to pursue a second career in archaeology, as a means of fulfilling a longtime passion for scholarly research and analysis. His thesis defense, on the evidence for economic agency at a pair of Archaic-Era hunter-gatherer sites in New Mexico, occurred in April 2015.
---
Anna Mallory
Anthropology
At this time, in my professional career, I am an Executive Assistant for Ernst and Young. EY is one of the top 4 accounting firms in the world. If someone had of asked me four years, if I would be working in an accounting firm, I would have said absolutely not. But, as always, life leads you on the most unexpected of journeys.
---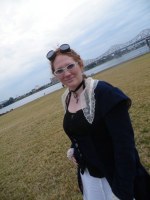 Larissa Schroeing
Socio-Cultural Anthropology

Research interests: Irish Studies, folklore, folk art, folk music, public art.
---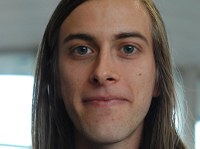 Tyler Short
Socio-Cultural Anthropology

Research interests:
In December 2017 I had the honor of traveling to Rome for two trainings that involved nearly twenty youth from around the world. As a member of Sustainable Agriculture of Louisville (SAL), I represented the US Food Sovereignty Alliance (USFSA), a coalition of grassroots and grassroots-support organizations dedicated to realizing the human right to food sovereignty by ending poverty, rebuilding local economies, and asserting democratic control over food systems.
---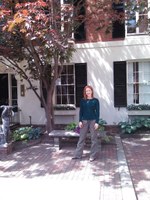 Robyn Valenzuela
Anthropology
In the fall of 2014, I began my PhD program in Cultural Anthropology at Indiana University, with outside PhD minors in Human Rights and Gender Studies.  My dissertation research examines transnational family separation and reunification between the United States and Mexico.  This separation often entails the convergence of Immigration enforcement, child welfare, and Family Law systems, as well as institutional networks involved in transnational reunification cases.  My study engages in ethnographic and archival research in Chicago, Illinois and Indiana, examining how noncitizen Mexican parents, child protection workers (in the U.S and Mexico), attorneys, and Family Law judges experience and navigate the child protection system domestically and transnationally.  In so doing, it considers how bordering practices, as an effect of state surveillance and power, are enacted on families regardless of their proximity to the physical U.S-Mexico border.  Ironically, this was a project I had conceived prior to the campaign or election of Donald Trump.  However, this project has taken on a new significance in our current political climate.   
---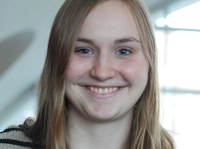 Amanda Wharfield
Anthropology
Research Interests: Socio-Cultural Anthropology, Archaeology.