African American Theatre Program
Above photo: UofL's AATP Production of Baltimore (2017) by Kirsten Greenidge, Photo by Aukram Burton
 
Founded in 1993, the African American Theatre Program is the first (and only) graduate program in African American Theatre in the region.  The program is committed to staging works by new and established African-American dramatists, developing a broad audience for African American theatre, and offering an in-depth curriculum that focuses on the theory and craft of acting, directing, and designing for Black Theatre.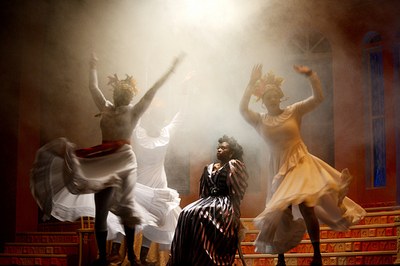 Monsieur Baptiste, the Con Man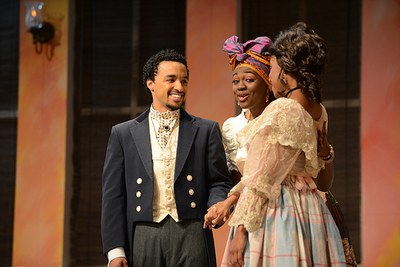 Monsieur Baptiste, the Con Man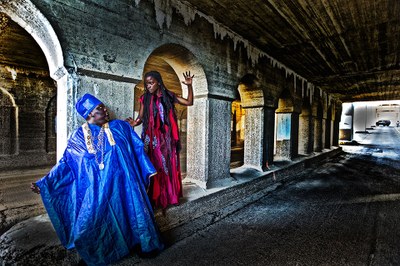 Edá (Everyman)
Productions
We are excited to offer Louisville audiences the chance to see an array of classic and cutting edge African American performances. We offer an incredibly unique opportunity for students to study African American Theatre; its history, literature, aesthetics as well as the crafts of acting and directing.  Here you will learn training not only for William Shakespeare and Tony Kushner but also August Wilson, Pearl Cleage and Wole Soyinka.
Collaboration with famous theatre talents
AATP students have had the chance to see, work with, and learn from such industry luminaries and legends: 
Cicely Tyson
Glynn Turman
Woodie King Jr.
Larry Leon Hamlin
Myrna Colley-Lee
Delroy Lindo
Judi Ann Mason
Paul Tazwell
Joyce Sylvester
Felix Cochren
Shirley Pendergast
Dr. Tonea Stewart
Clinton Turner Davis
Dr. Barbara Ann Teer
Hattie Winston
Kathryn Ervin
John O'Neal
Paul Carter Harrison
Dr. Daryl Harris
Starletta DuPois
Rod Gailes
Michelle Wilson
Shauneille Perry
Jacque Edmonds-Cofer,
Victoria Norman Brown
Dr. Daniel Banks
Jerry B. Cleveland
Dr. Floyd Gaffney
Darryl Goodner
Gregory Horton
Dr. Barbara J. Molette
Dr. Carlton W. Molette
Dr. Mikell Pinkney
Marvin l. Sims
Dr. Victor Leo Walker II
Dr. Charles Veraren
Dr. Kathy Perkins
Dr. Vernell Lillie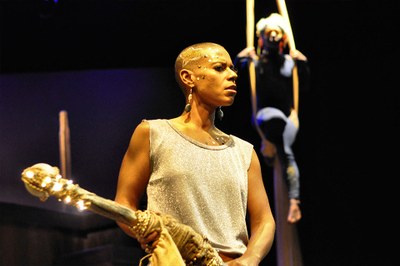 The Tempest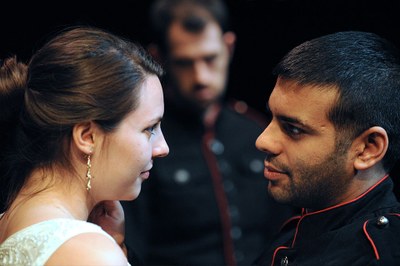 Othello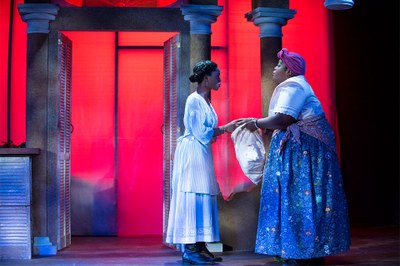 Bloodline Rumba
Learn more about the Program's academic requirements
Black Performance Studies Undergraduate Minor