Autism Information for Professionals
Training, Support and Resources for Kentucky Professionals
The Kentucky Autism Training Center (KATC) is committed to giving professionals access to the information and resources by providing an up-to-date and comprehensive website. We understand that the amount of information available on the web regarding autism spectrum disorders can be overwhelming. The purpose of this page it to give you a road map to steer you in the direction towards information that is evidence based.
A Partnership Between the Kentucky Autism Training Center, Kentucky Department of Education, Special Education Cooperatives and Local School Districts. In spring of 2009 the Kentucky Department of Education (KDE) and the Kentucky Autism Training Center (KATC) partnered to establish a statewide autism cadre of approximately 750 members to provide ongoing training and support. Learn more about this educational partnership and our work in Kentucky schools.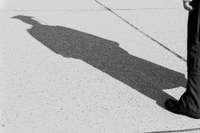 Each year many students with autism and Aspergers decide to continue their education beyond high school and attend two and four year colleges or vocational schools. Although getting into college may seem a daunting experience, staying in college can also become a challenge. Accessing accommodations in college can help students with disabilities defeat these challenges and succeed as college students. Learn more about how to support college students affected by autism spectrum disorder.
Professional Development and Resources 
The KATC offers professional development opportunities to those seeing to gain more knowledge about autism spectrum disorders.  KATC also provides professional development training workshops to businesses and community groups throughout Kentucky.  You can submit a request for a KATC Field Trainer to visit your location in Kentucky and we will provide a training workshop at your location for your local business or community group. Submit Your Training Request Here  
Additional resources:
---
Our Friends in Training
---
Academic and Behavioral Response to Intervention
Idea Partnership