Archaeology Program Giving / Naming Opportunities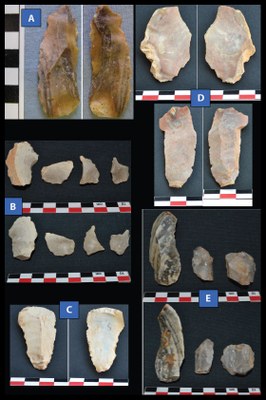 The Department of Anthropology has established a plant fund to procure equipment to modernize the lab and enhance the student experience. We recently purchased two handheld infrared spectrometers to apply the principles of vibrational spectroscopy to the study of archaeological materials. Using Fourier Transform Infrared (FTIR) and Raman spectrometers, faculty and students will analyze sediments from archaeological sites to identify molecular compounds that indicate the presence of residues of past human activity. FTIR spectrometers can identify compounds to help determine the use of artifacts and activity areas, evaluate the quality of bone collagen preservation for radiocarbon dating and stable isotope analyses and for the geochemical characterization of stone raw materials and pigments used to decorate ceramics and cave walls.
Overall renovation cost is expected to be $1.76 million. Amortized over 10 years, the annual average leased cost of $176,000 translates to $10.80/sq ft, plus associated costs of occupancy (technology, security, maintenance, etc). Naming of the Archaeology space is $1M; numerous internal namings are also available, with lab namings ranging from $150K to $250K.
To find out about these and other funding opportunities for this exciting project, please email Director of Development, Denise Bohn, or call her at 502.852.8824.