Graphic Design Portfolio Day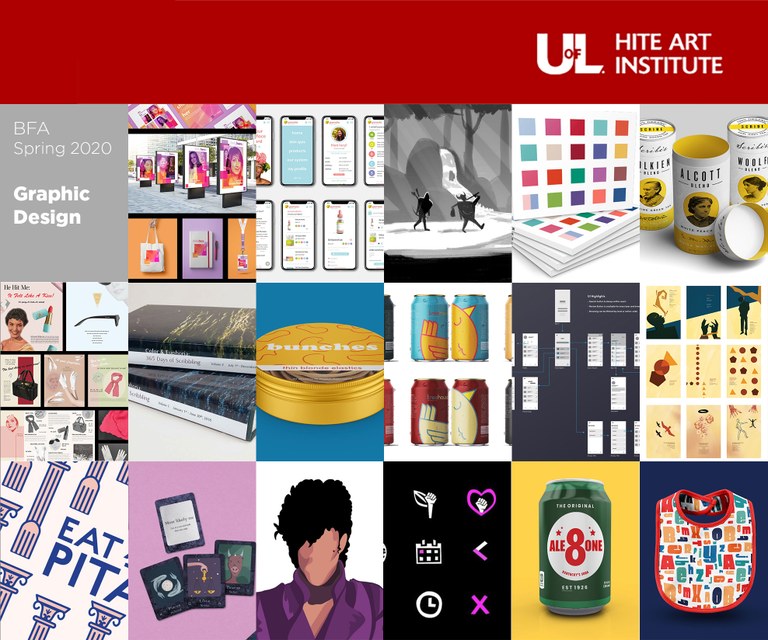 Every Spring our BFA Graphic Design Seniors host a Graphic Design Portfolio Day to showcase their final design portfolios and meet with local and regional professionals. This year the Portfolio Day is Virtual. Below find a list of all our graduating graphic design seniors and check out the Digital Portfolio Day Here.
This year's Graphic Design BFA Students are: Camille Armstrong, Lindsey Baxter, Rachel Benzing, EB Chatham, Michael Chou, Tiffany Feimer, Kaylan Frisch, Maddie Kapfhammer, Hannah Jennings, Zach Nichols, Lynn Ogawa, Susan Pallmann, Sean Riley, Chris Schultz, Taylor Shaw, Taylor Simone, and Logan Wells.
---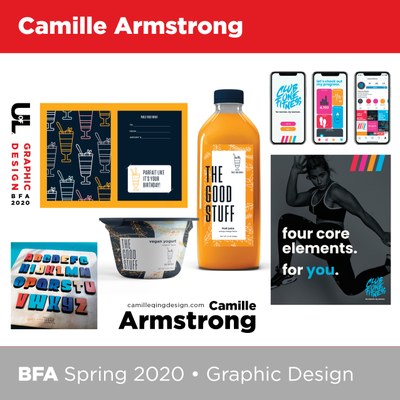 Meet Camille: Although my passions are typography, branding, and illustration, challenges excite me. I'm never one to pass up an opportunity to add more learning tools to my toolbox. Graphic design has become such a prominent part of my life and it amazes me  to see the way designs transform and interact with the real world. Want to see more?
You can see more at her site or follow her on Instagram.
---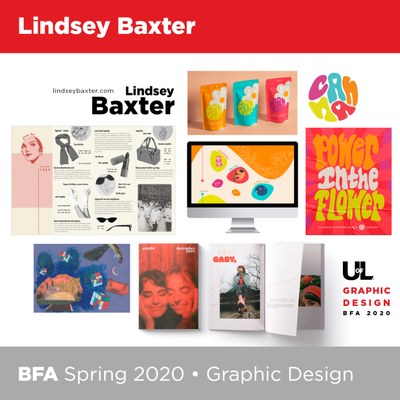 Meet Lindsey: Here's some of my design interests: Vintage + retro design. Soft-spoken female artists with loud messages. Environmental sustainability. Antiques and analog processes. Music and slow-fashion. 
You can see more at lindseybaxter.com.
---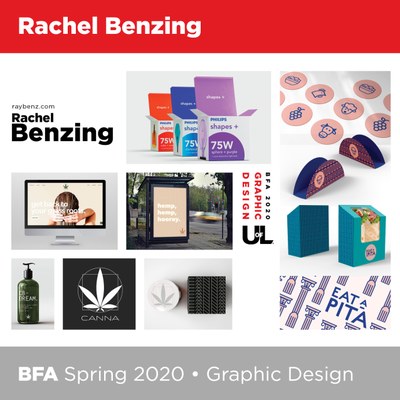 Meet Rachel: I've supplemented my Bachelor's in Graphic Design with three minors — Economics, Marketing, and Philosophy. I believe my education and life experiences have built an ability to draw meaningful connections from almost anywhere. I aim for holistic, human-centered solutions that leave the world better than we found it: people first, product after. My goal is to begin my career as a part of a collaborative UX/UI design team, where I would be able to apply my skills and imagination towards innovation design.
You can see more at raybenz.com.
---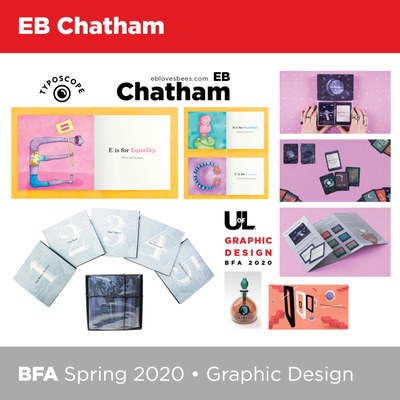 Meet EB: EB enjoys experimenting and bringing different mediums into her design work and adding a bit of a whimsical flare if she can. Currently she's teaching herself motion graphics to add to her toolkit.
You can see more at eblovesbees.com.
---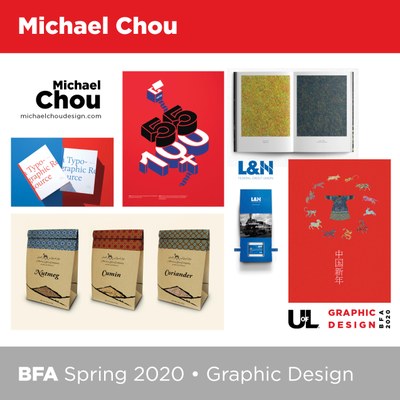 Meet Michael: In addition to his classes at UofL, Michael works as a freelance designer and an art library assistant. He is always looking for an opportunity for visual research and inspiration.
See more of Michael's work at michaelchoudesign.com.
---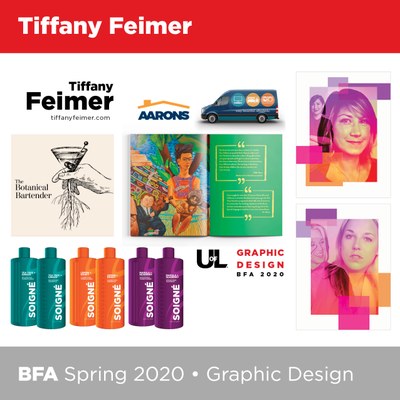 Meet Tiffany: Born and raised Kentucky girl, I continue to broaden my artistic aesthetics with my Graphic Design BFA this spring, to add to my 2011 BFA in Interior Design. I've taken time to experience life and fully figure out what I truly want to pursue as a career. After five years in retail management working with visual displays and merchandising, I wanted another way to use my creative abilities. My goal is to utilize my design knowledge and retail experience to the fullest with a career in branding and environmental design. 
You can see more at tiffanyfeimer.com
---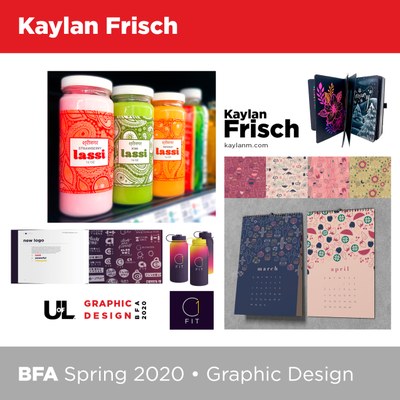 Meet Kaylan: In my design work I like to include a lot of color, illustration, and fun, which you probably have been able to tell from my portfolio. In my spare time I love hand-lettering, watercolor painting and drawing in my bullet journal."
You can see more at kaylanm.com or on Instagram @kaylandoodles.
---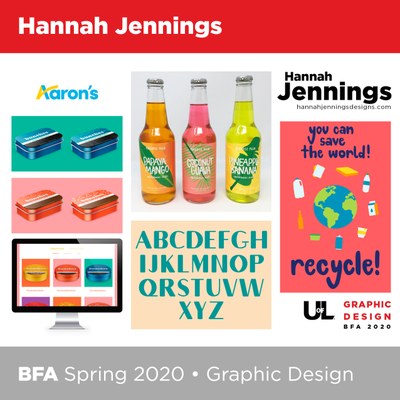 Meet Hannah: When designing, I enjoy problem solving and diving into how designs are experienced and interacted with by people. This has led me to really enjoy print design, branding, and packaging, but I love all areas of design and am always excited to try something new. I've worked for two years as a design intern at UofL's Office of Communications and Marketing.
You can see more at hannahenningsdesigns.com 
---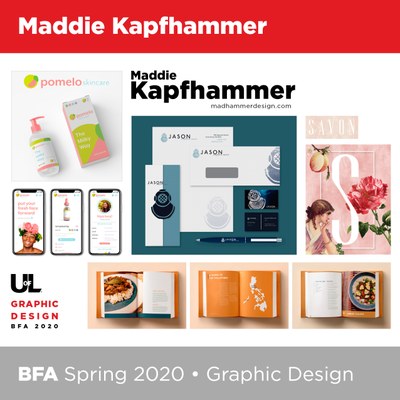 Meet Maddie: Problem solving and content creation are two really big passions for me, and they are what drew me to this field. I love the process of cultivating an idea from start to finish and really thinking big picture about the project. I'm also a lover of the details and I love to create and write content for my pieces. Words can be so powerful when used correctly and I love to play around with them in my work. Design can be so much more than just aesthetics, and thats something I love. You've got to have beauty but also the brains to back it up. 
You can see more at maddiekapfhammer.com.
---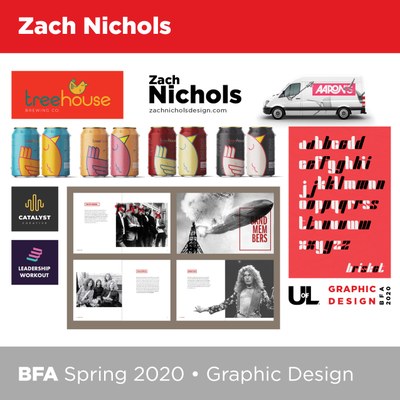 Meet Zach: I focus on illustration, typography, print, logo design and branding. To keep it short and sweet, I love to design and I constantly seek new challenges to find unexpected and exciting solutions. Most importantly, I have fun doing it.
You can see more on his site or follow him on Instagram @the_zachnichols.
---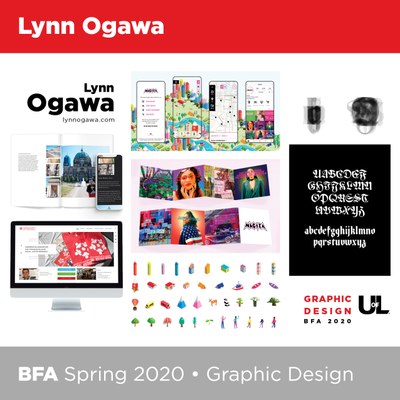 Meet Lynn: Lynn will complete her degree with a Graphic Design major and Business Administration minor.
"As a UI/UX digital designer, I use my passion to hopefully benefit others' everyday interactions…robotic and stereotypical. All I know is that I don't want to design for design's sake. I want to lead, impact, and communicate through design. Doesn't that sound like fun?'
For more visit her site: lynnogawa.com or follow her on Instagram @lynnogwa 
---
Meet Susan: I am a Louisville-based designer originally from Southern California. Although web design is my forte, I love exploring new ways to solve visual problems. Any project that gives me a chance to try something new is a great project.
For more visit: susanpallmanndesign.com.
---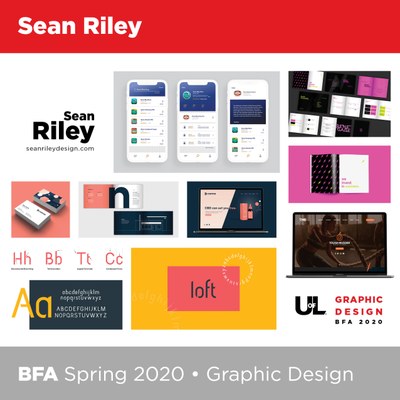 Meet Sean: Originally from Rochester, NY, Sean came to UofL to both be on the swimming and diving team—where he was a four-year student athlete—and major in Graphic Design. He's got a great sense of form, whether on the diving board on in the design world. He focused on UX, web design and branding. In addition to his work as a student, Sean has worked as a design intern for Fieldtrip.
For more visit his site at seanrileydesign.com 
---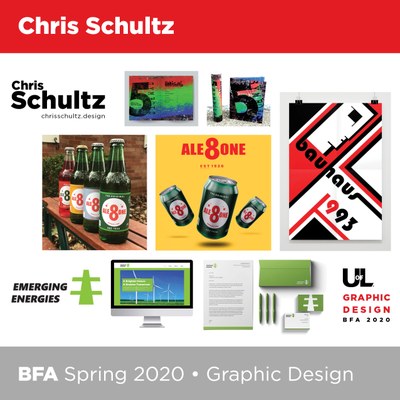 Meet Chris: Chris Schultz is a graphic designer who specializes in print design, logo design, and Photoshop. His work is influenced by modernist and postmodernist design. 
You can see more at chrisschultz.design.
---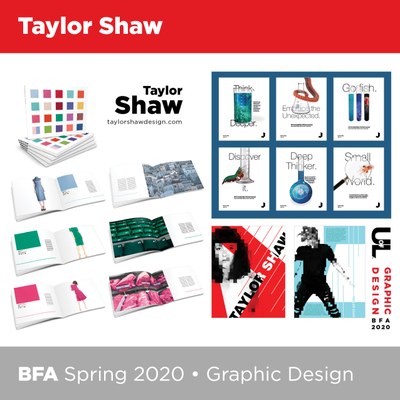 Meet Taylor: In addition to her classes at UofL, Taylor has been working as a design intern at BCH. Loves the world of advertising.
You can see more on her site at taylorshawdesign.com
---
Meet Taylor: My love of design comes from its ability to shape and create change in the world around me. As a designer, I am inspired to explore the ways design interacts with social impact. My favorite design challenge is creating solutions for people whose stories are often ignored or misrepresented in the world.
See what she's up to at taylorsimonedesign.com.
---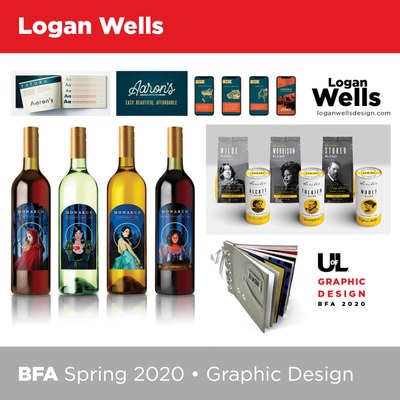 Meet Logan: Though Logan spends most of his time designing, he is also an English major whose interest in literature informs much of his design work. Logan is particularly interested in illustration and hand lettering and hopes to work in publication design after graduating.
See more on his site at loganwellsdesign.com