Open Studio Louisville
OSL October 9, 15, 23, & 30 Juried Exhibition: October 15-November 19, 2021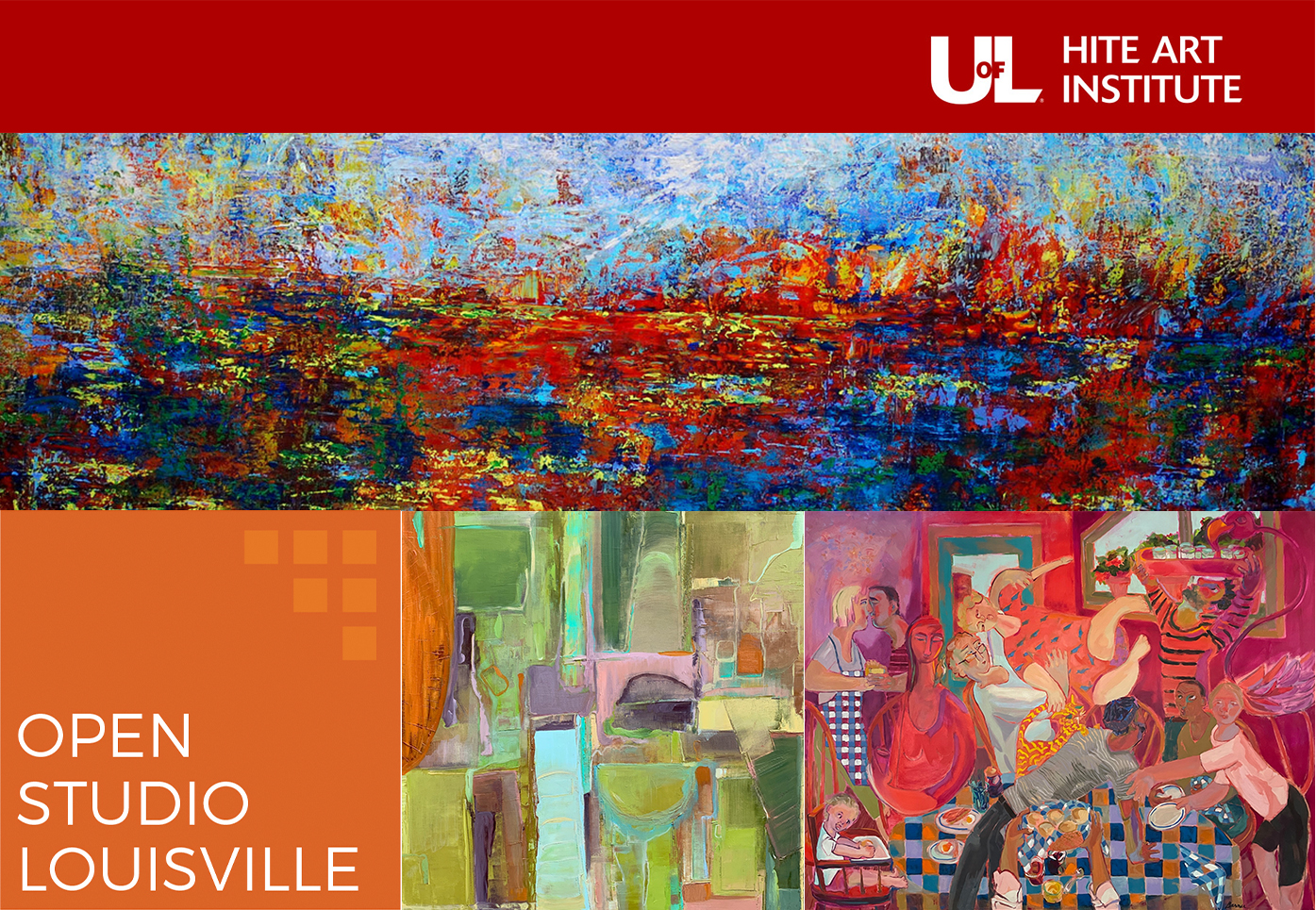 OSL Juried Exhibition
October 15-November 19, 2021
Cressman Center for Visual Arts
The annual OPEN STUDIO Louisville is a landmark event when artists across Louisville Metro open their work spaces to the public. It's a prime opportunity for fans, collectors, fellow artists, or those just curious about Louisville's bustling scene to get behind-the-scenes views of creative processes, learn about new artists in the area, and take advantage of studio sales. This is the ninth year the University of Louisville Hite Art Institute is partnering with LVA to bring this event to fruition. For the first time Open Studio Weekend will take place over four Saturdays in October--giving artists and patrons ample time to see all their favorites. 
For the juried exhibition this year our jurors included: Maria Seda-Reeder, Director of Exhibitions and Artist Support Initiatives Wave Pool Gallery, Cincinnati; Anthony Mead, Director of Morlan Gallery at Transylvania University. Joshua Bennet, Independent curator and Gallery Manager of Tinney Contemporary in Nashville. This year's team selected 29 artists to participate in the juried exhibition from a pool of 49 talented artists. 
We invite the public to join us for the opening reception of the juried exhibition on Friday October 15, 2021 from 5-8 pm at the Cressman Center for Visual Arts. This event is free and open to the public. 
CCVA Gallery Hours: Fridays 1PM-6PM
Make a reservation here