MFA Thesis Exhibition: Douglas Miller
April 27 - July 28, 2018
MFA Thesis Exhibition: Douglas Miller
Title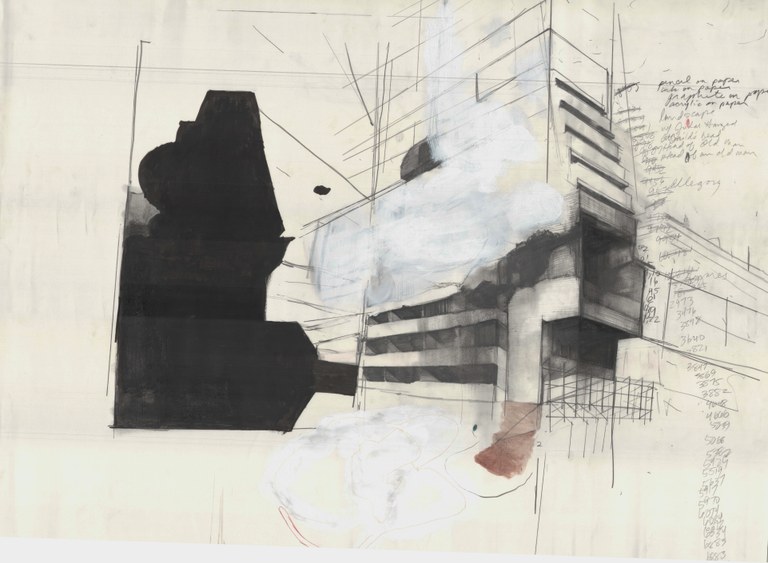 Cressman Center for Visual Arts
On View: April 27 - July 28, 2018
Reception: April 27, 2018  6-8 pm
The Hite Art Institute presents an exhibition by Louisville artist Douglas Miller at the Cressman Center for Visual Arts April 27 – July 28. The show, which serves as Miller's culminating thesis for his Master of Fine Arts degree, will feature approximately 100 drawings and a projected animation. Most of the images are not complete, however. They are fragments, wisps of ideas not fully realized, in keeping with the theme of the show.
Playfully called "Title," the show considers the disorganization of the creative process — how a person fails to bring a large-scale project to fruition. Miller was inspired by the novel Dead Souls by Russian author Nikolai Gogol. Gogol always planned to write three volumes, but he deteriorated creatively and psychologically and never finished the series. "Most people have failed or not met goals they're expected to meet," Miller says. "It's not a theme specific to this one author, it's universal. Self-doubt and other feelings that come with completing a large project are familiar to everyone."
Miller earned his BFA from Hite. His drawings are in galleries across the U.S. and numerous private collections.
The opening reception is from 6-8 p.m. April 27.