James Grubola: The Friday (and Thursday) Sessions
January 19 - February 24, 2018
James Grubola, The Friday Sessions: Sixty-Eight Inches, 2017, graphite on three sheets of paper, 45 x 76 inches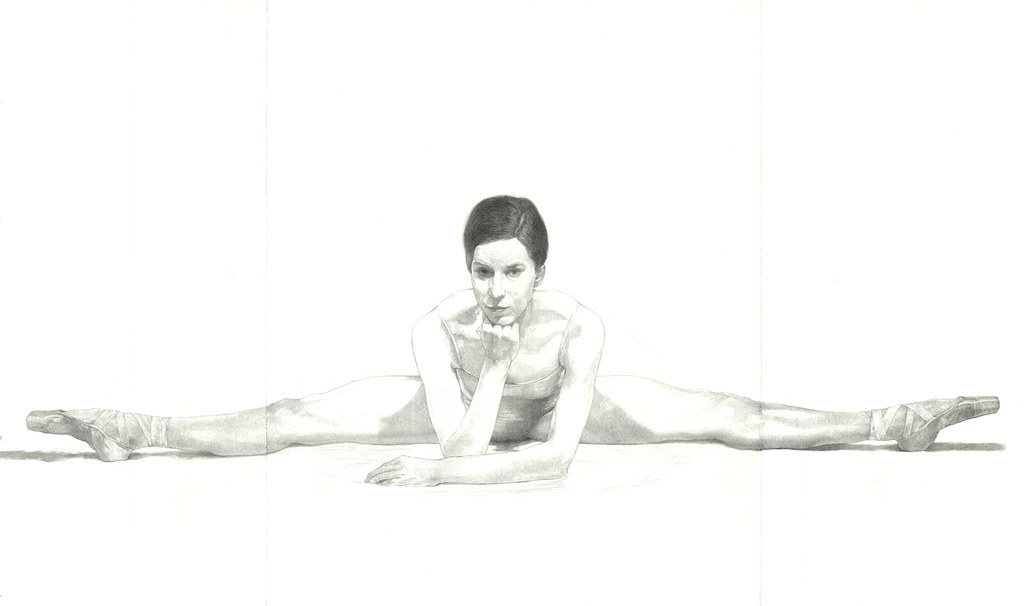 On View: January 19 - February 24, 2018
Reception: January 19, 2018, 6-8 p.m.
The Hite Art Institute will host a two-part exhibition featuring and celebrating the work of distinguished drawing professor James Grubola. The Cressman Center will feature new drawings completed over the last four years by Grubola which mark his return to the figure as his primary subject matter. Although Grubola has drawn from life on and off for all of his artistic career, administrative duties - he served as Chair of the Department of Fine Arts for 17 years, and other distractions, interrupted his drawing sessions with a model. However, after stepping down as chair, he resumed these Friday model sessions with the resulting series of graphite and silverpoint figure drawings forming the core of this exhibition of new work. Grubola has also spent many years working from moving bodies - specifically dancers. As part of his renewed focus on the figure, he also returned to drawing once a week in company class at the Louisville Ballet. These encounters form his second new body of work featured in this exhibition, "The Thursday Sessions".
In celebration of Grubola's significant impact as a teacher, the Hite Art Institute will also host an exhibition of work by Grubola's many former students (appropriately sited on campus in the Schneider Hall Galleries). More information can be found here. Both exhibitions open this January
Cressman Center Gallery Hours
Wednesday - Friday: 11 a.m. - 6 p.m.
Saturday: 11 a.m. - 3 p.m