Interior Design Portfolio Day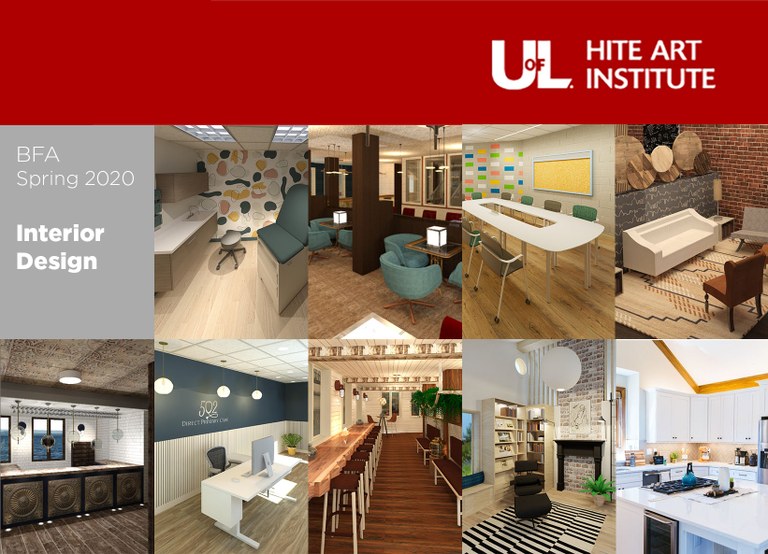 Every Spring our graduating BFA Interior Design Students present their final portfolios in a day-long event to celebrate with family and friends and to present their work to regional professionals. This year the portfolio day is being presented online! Below find a list of this year's students. You can see a digital showcase of their portfolios Here and find individual portfolios Here.
2020 Interior Design graduates: Katie Bryant, Janice Chen, Megan Cox, Lars Coleman, Riley Kerber, Abigail McLemore, Kristin Merges, Caitlin Thomas, Shelby Sills, Jenna Voet, and Brittany West.
Select an image to be re-directed to the candidate's personal website: