A. Scott LaJoie, PhD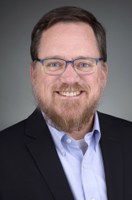 Health Promotion and Behavioral Sciences 
Professor
Room 211, 485 E. Gray St.
Office:  502-852-1879
Cell:  502-417-7994
Fax:  502-852-3291
Twitter:  @aslajoie
lajoie@louisville.edu
CURRICULUM VITAE
Background
I have a Ph.D. in Experimental Psychology, an M.A. in Cognitive Psychology, an M.S.P.H. in Decision Sciences and Biostatistics, and a B.A. in Photojournalism.

I teach a variety of courses at the undergraduate and graduate level; Most commonly, these courses are: Introduction to Social and Behavioral Sciences (undergrad), Health Decision and Risk Analysis (MPH), and Health Risk Communication (PhD). My teaching is guided by best-practice principles such as team-based learning, active learning strategies, and a focus on learner-centered outcomes. Additionally, I lead experiential learning activities that include study abroad and/or international service learning. My graduate students conduct research in improving health-related decision making, quality of life, and reducing health disparities.

My research and scholarship centers on facilitating better health-related decision making. I am motivated to understand why individuals engage or fail to engage in prevention activities (e.g., vaccination and screening) and how they use information sources to inform their behaviors and choices. I enjoy working with stakeholders to develop patient decision aids to facilitate effective communication and shared decision making.

My main line of inquiry is the prevention of HPV-associated cancers and cervical cancer screening. Disparities in cancer incidence and mortality are evident among rural and non-rural dwellers, and among people with differing racial and ethnic backgrounds. We can reduce these disparities by developing evidence-based interventions that improve health behaviors and decisions.
Office hours: By appointment
Support staff: Barbara Parker
Service
Delphi Center for Teaching and Learning advisory board
Graduate Student Academic Grievance committee
SPHIS Undergraduate curriculum committee
Society for Medical Making Education committee
Outside Interests

Photography
Birdwatching
Travel
Raising boys
Selected Publications
See CV for complete bibliography
Walsh, S.E. & LaJoie, A.S. (2018). Influence of built environment and social capital on mental health of residents of assisted living communities in Louisville, KY. Gerontology and Geriatric Medicine, 4, 1-9.
Fuzzell, L.N., LaJoie, A.S., Smith, K.T., Philpott, S.E., Jones, K.M., & Politi, M.C. (2018). Parents' adherence to pediatric health and safety guidelines: Importance of patient-provider relationships. Patient Education and Counseling, 101(9), 1570-1576.
LaJoie, A.S., Kerr, J.C., Clover, R.D. & Harper, D.M. (2018). Influencers and preference predictors of HPV vaccine uptake among US male and female young adult college students. Papillomavirus Research, 5, 114-121.
Hood, S.M., Irby-Shasanmi, A., de Groot, M., Martin, E., & LaJoie, A.S. (2018). Understanding diabetes related distress characteristics and psychological support preferences of urban African American adults living with type 2 diabetes: A mixed methods study. The Diabetes Educator, 44(2), 144-157.
Hart, R.J., Stevenson, M.D., Smith, M.J., LaJoie, A.S., & Cross, K. (2018). Cost-effectiveness of strategies offering influenza vaccine in the Pediatric Emergency Department. JAMA-Pediatrics, 172(1). e173879
Keskey, R.C., LaJoie, A.S., Sutton, B.S., Kim, I.K., Cheadle, W.G., McMasters, K.M., Ajkay, N. (2017). Cost-effectiveness analysis of contralateral prophylactic mastectomy compared to unilateral mastectomy with routine surveillance for unilateral, sporadic breast cancer. Annals of Surgical Oncology, 24(13), 3903-3910.
Stahl, J., Dossett, M. LaJoie, A.S., Denninger, J.W., Mehta, D., Goldman, R., Fricchione, G. & Benson, H. (2015). Relaxation response and resiliency training and its effect on Healthcare Resource Utilization. PLOS ONE. 10(10), 1-14. 
Logsdon, M.C., Pinto, M.D., LaJoie, A.S., Hertweck, S.P., Lynch, T., & Flamini, L. (2013). Intention to seek mental health treatment for adolescent girls: Comparison of predictors in mothers and daughters. Journal of Child and Adolescent Psychiatric Nursing, 26(4), 239-245. 
Hertweck, S.P., LaJoie, A.S., Pinto, M.D., Flamini, L., Lynch, T. & Logsdon, M.C. (2013). Health care decision making by mothers for their adolescent daughters regarding the quadrivalent HPV vaccine. Journal of Pediatric and Adolescent Gynecology. 26(2), 96-101. 
LaJoie, A.S., Sprang, G., & McKinney, W.P. (2010). Long-term effects of Hurricane Katrina on the psychological wellbeing of evacuees. Disasters. 34(4) 1031-1044.