About the Department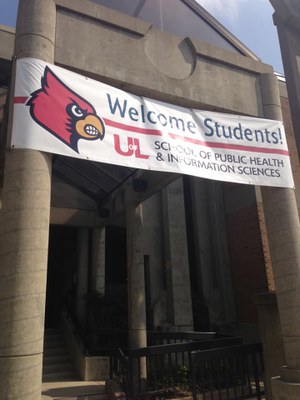 The Department of Health Management and Systems Sciences was created to improve the health of the people of the Commonwealth of Kentucky and beyond by developing innovative healthcare leaders. Our primary aims are to develop, disseminate, and apply evidence-based knowledge about health policymaking, systems design, and quality healthcare delivery. We emphasize systems, public policies, and processes for understanding and managing health systems and networks.
The department's vision is to house academic programs that are nationally and internationally recognized as making an impact on health policy and population health. This is accomplished through research productivity, the quality of our education and professional development programs, the dissemination of evidence-based knowledge, and community service. This requires innovative leaders, community and industry partners, a nurturing academic setting, and embracing innovative ideas for advancing knowledge.
The department is home to faculty from diverse backgrounds including health economics, policy, health management, organizational research and pharmacy. Our faculty's diverse backgrounds and research interests prepare students to navigate the complexity of 21st century health administration and management and make a measurable contribution to improving population health.
Students learn cutting edge knowledge in subject areas including people and organizational issues, health services research, properties and behaviors, health law and ethics, health regulations and policies, health economics, organization management, health information and information technology management, health services management, community management, and collaborative communities management.
We're currently accepting applications for all programs. Learn more.
The department offers degree programs designed to accommodate working professionals, with some courses scheduled after 4 PM. Degree programs include: 
Master of Public Health (MPH) with a concentration in 

Health Policy

Master of Science in Health Administration (MSHA)-- In-person/On-campus or 100% Online 
Dual MPH in Health Policy - MSHA Program
Master of Science in Health Data Analytics (MSHDA)-- 100% Online 
PhD in Public Health Sciences with a specialization in Health Management and Policy (Please note: courses for this doctoral program are offered during the day and not after 4 p.m.)