Executive Committee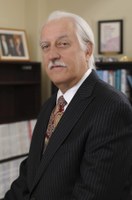 Craig H. Blakely, PhD, MPH is currently the Dean of the School of Public Health and Information Sciences at the University of Louisville. His work has targeted maternal, high risk youth and other disadvantaged populations. His publications include: A Pound of Prevention: The Case for Universal Maternity Care in the U.S. published by the American Public Health Association, that stemmed from work that led to legislative change in one state to make prenatal care a right of citizenship.
Craig has served on numerous review panels and regularly reviews papers for a number of journals, including the Journal of Primary Prevention and the American Journal of Public Health. Among others, he sits on the Louisville Metro Department of Public Health and Wellness Board, the US Department of Defense Health Board, National Board of Public Health Examiners and Advisory Board for the Nigerian Centers for Disease Control.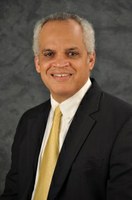 Christopher E. Johnson, PhD  is the chair of the Department of Health Management and Systems Sciences in the University of Louisville School of Public Health and Information Sciences. Johnson came to UofL from University of Washington effective January 1, 2015.
 Johnson is a graduate of the United States Naval Academy and a former infantry officer in the United States Marine Corps. He received his Ph.D. in Health Services Research, Policy and Administration from the University of Minnesota.
At the University of Washington, Johnson served as an associate professor of health services, director of graduate program in health services administration, and the Austin Ross Chair in Health Administration in the Department of Health Services in the School of Public Health. Johnson is best known for work that seeks to understand how health care organizations and communities impact health care outcomes for veterans, underserved populations and the elderly.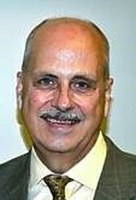 Jerry Johnson serves as the Chief of Staff to the Executive Vice President for Health Affairs at the University of Louisville. In this role he is the chief operations and policy advisor to the EVPHA. Additionally, he is the principal liaison for administrative matters to local, state and federal officials for the UofL Health Sciences Center. Prior to joining UofL in 2011, Johnson served in executive positions at Pikeville Medical Center, initially as the chief executive officer of Pikeville Medical Development Corporation and then as senior vice president/COO of the Hospital.
Before entering health care management, Johnson was the Executive Director of the Board of Claims/Crime Victims Compensation Board in Frankfort. This followed eight years in the Office of the Governor, where Johnson served in a number of senior advisory roles.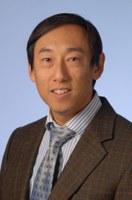 Gil Liu, MD, MS is an Associate Professor in General Pediatrics at the University of Louisville and Medical Director at the Kentucky Department of Medicaid  Services.His mission is to attain optimal physical, mental and social health and well-being for all infants, children, adolescents and young adults. As a medical school faculty member, he brings clinical expertise, research, and education to bear on accomplishing these objectives.
Awards
2011 College Mentors for Kids – Inspire: Individual Mentor of Excellence Award; 2010 Health Foundation of Greater Indianapolis Trailblazer in Health; 2009 Stanley K. Lacy Executive Leadership Class 34; 2001 Ambulatory Pediatrics Association Fellows Award and 2000 University of North Carolina Research Merit Award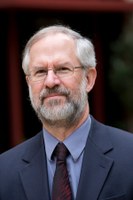 William P. McKinney, MD is Professor and Associate Dean for Research at the School of Public Health and Information Sciences, University of Louisville, where he also serves as the Director of the Center for Health Hazards Preparedness (CHHP).  Prior to his affiliation with SPHIS, he was the Chief of the Division of General Internal Medicine, U ofL School of Medicine, from 1995-2004.  His earlier experience in the field of public health includes service as an Epidemiology Intelligence Service officer with the Centers for Disease Control from 1981-83.  In 1999, Dr. McKinney served as a U.S. Public Health Service Primary Care Policy Fellow in Washington, DC.  He is a member of the Alpha Omega Alpha Honor Medical Society and the Delta Omega Honorary Society in Public Health.
Since 1998, he has been a liaison member of the Centers for Disease Control's Advisory Committee on Immunization Practices (ACIP), representing the Association for Prevention Teaching and Research (APTR).  From  2003-08, he served as Project Director for the University of Louisville's Bioterrorism Training and Curriculum Development Program, funded by the Health Resources and Services Administration (HRSA).  From 2009-12, he was Co-Principal Investigator of the Pandemic Planning and Preparedness Program, funded by the Department of Homeland Security through the National Institute for Hometown Security.  Since  September 2014, he has been director of the Commonwealth of Kentucky's Public Health Training Center, part of the HHS Region IV consortium funded by HRSA.
Dr. McKinney's areas of special interest include all-hazards preparedness, global infectious diseases, clinical epidemiology, and health promotion through immunization.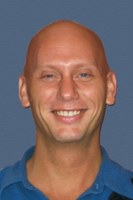 Matt Ruther, PhD  is an Assistant Professor of Urban and Public Affairs at the University of Louisville and the Director of the Kentucky State Data Center (KSDC). Dr. Ruther was previously employed as a Research Associate in the Department of Geography at the University of Colorado Boulder. He received his PhD in Demography from the University of Pennsylvania in 2012. Professor Ruther's research focuses on small area population estimation, the geographic distribution and temporal analysis of population, and the incorporation of spatial methodologies into the study of social and demographic processes. His substantive interests include immigration and domestic migration, neighborhood growth and change, and crime policy and analysis, and his work has been published in Demographic Research, Applied Geography, and Papers in Regional Science. At the University of Louisville, Professor Ruther will teach courses in applied statistics, urban demography, and GIS.
As the Director of the KSDC, Matt hopes to establish further research collaborations with other departments at the University, and to expand the profile of the Center both within the Metro region and within the state. He and the staff of the KSDC are firmly committed to advancing the goals of the Center by disseminating Census data and products, promoting the use of Census products and encouraging participation in Census programs, and providing training, education, and guidance in the use of Census data.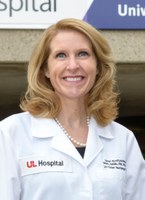 Since Dec. 2014, Shari Kretzschmer, RN, MSN, MBA, NEA-BC has served as the vice president of patient care services and chief nursing officer for University of Louisville Hospital. She has nearly 30 years of experience in nursing and more than 15 years of experience in administrative leadership. Prior to coming to Louisville, she served as associate chief nursing officer at Truman Medical Center Hospital in Kansas City, Mo. Shari has years of experience in initiating and establishing programs of excellence in an academic acute care setting. She has extensive skills in successful daily hospital operations, resulting in high quality, evidence-based interdisciplinary patient care. She has successfully led large-scale projects, improved the patient experience and created a culture of accountability in the hospitals where she worked. As a nurse practitioner, Shari conducted more than 20 research studies, most of them involving new forms of cancer treatment, and has given more than 40 public presentations aimed at broadening the knowledge base of nurses working in hospitals across the nation.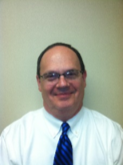 Tom Walton is a co-founder and chief operating officer of YouRize. He also serves as an Executive In Residence at the University of Louisville School of Population Health and Information Sciences. He serves on multiple boards and committees including the Louisville Mayor's Dual Diagnosis Cross Functional Team,  Louisville Health Advisory Board Community Coordination of Care Committee, Coalition for the Homeless, and Kentucky Diabetes Network.
Previously he served as director of population health for KentuckyOne Health, director of business development for KentuckyOne Health Partners, an accountable care organization, and system director for Healthy Communities for KentuckyOne Health. He has participated in many community and statewide initiatives including the National Governors Association Super Utilizer Policy Academy, Catholic Health Initiatives Total Health Task Force, and the board of the Kentuckiana Health Collaborative. Prior to his work for KentuckyOne Health, he worked at University of Louisville Hospital for over two decades in a variety of management and performance improvement roles. He has master's degrees in social ethics and systems science.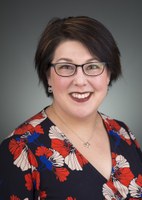 Monica Wendel, DrPH, MA, the Director for the Commonwealth Institute, serves as associate dean for public health practice and associate professor of Health Promotion and Behavioral Sciences at the University of Louisville School of Public Health & Information Sciences (SPHIS).
Since coming to the University of Louisville in June 2014, Dr. Wendel has successfully secured extramural funding totaling nearly $10 million for efforts focused on alleviating health disparities among disadvantaged populations, reducing youth violence, and promoting social justice in policy and practice.  Under her direction, the Office of Public Health Practice relocated from the Health Sciences Center campus in downtown Louisville to the Old Walnut Street Development in the Russell neighborhood of West Louisville.  Dr. Wendel is Principal Investigator of the Youth Violence Prevention Research Center, one of seven such centers in the nation funded by the Centers for Disease Control and Prevention (CDC).  She has also helped recruit a number of new faculty, get the School engaged in the State-University Partnership Learning Network with AcademyHealth, has cultivated productive relationships with faculty in a variety of disciplines, and is actively engaged in the community.