World-leading Capabilities
The Rapid Prototyping Center (RPC) of the University of Louisville was formed in 1993 as a consortium between the University and five local companies to investigate the new technology of rapid prototyping via laser sintering and its impact on the design cycle.  Today our 70+ members have access to world-leading capabilities in Additive Manufacturing (AM) via laser and electron beam power bed processes for metals, plastics and ceramics; ultrasonic additive sheets lamination; plus many ancillary processes and techniques.
The assistance available to join academic/industrial consortium partners has grown from helping companies understand rapid prototyping to aiding members in the entire product development process; conceptual design, material selection, prototyping, tooling, production, applied and basic research.  The RPC has the latest software for modeling and part design and capability for reverse engineering existing parts. The RPC combines the expertise of its professional staff and faculty with strategic partnerships.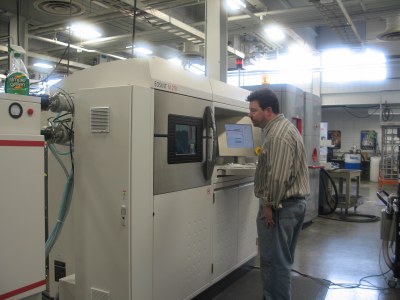 The RPC currently supports research and development programs in AM and provides student instruction in the application of new technologies.  The role of technology transfer and new business development is fueled by interaction with the industrial consortium members and emphasizes the utilization of University resources to enhance job growth.  Users gain access to the problem-solving technology as well as continuing research in Additive Manufacturing.  Benefits also include access to UofL's Speed School of Engineering graduates- engineers of the future with training in start of the art technologies.