Submit
Miracle Monocle is pleased to announce the creation of a new award series: The Miracle Monocle Award for Young Black Writers. The winner of the prize will receive a $200 prize and publication in the journal. Work in the following genres is welcome: poetry, fiction, creative nonfiction, and experimental/hybrid literature. Writers must identify as Black and be 25 years of age or younger. Entry to the competition will be free and facilitated through Duotrope's new Duosuma system. Click here for the full details.   
Miracle Monocle is now closed for regular submissions. The guidelines below will apply when we re-open in early January:
We ask that writers refrain from sending us more than one submission during each editorial cycle and follow our genre-specific guidelines (see below) carefully. Regular submissions to the journal are currently free. 
Miracle Monocle also welcomes submissions for its award for Innovative Writing. The intent of this award series is to celebrate the work of writers pushing beyond the realm of the expected, refreshing the reader's sense of genre expectations. The prize includes publication in an upcoming issue and a $200 award. All submissions to the competition will be considered for publication in the journal. We are charging a small submission fee to cover the cost of adjudicating the prize.
We're excited to again welcome submissions to our Ambitious Student Writing Competition. The intent of this award series is to celebrate the talents of writers beginning their careers with panache and verve. All individuals currently enrolled as students (high school, undergraduate, or graduate) are eligible to enter; all genres of literary writing are welcome. The prize includes publication in an upcoming issue of Miracle Monocle and award of $200. All entries to the competition will be considered for publication in the journal. We are charging a small submission fee to cover the cost of adjudicating the prize.
In the Spring, we publish the results of the annual Calvino Prize, an award recognizing outstanding fiction in the fabulist mode. This award is facilitated by the University of Louisville and comes with a $2000 cash prize and other honors. To enter to win this competition, please follow the submission guidelines published here.
Miracle Monocle accepts simultaneous submissions, but we request that submissions accepted elsewhere are withdrawn as soon as possible. We will make every effort to respond quickly and respectfully to your work. If you suspect we have overlooked or misplaced your submission, please contact us here: miraclemonocle@gmail.com. Please review our archives before submitting.
Miracle Monocle is thrilled to announce the publication of the debut volume in its micro-anthology series: Queer, Rural, American. Our mission is to offer a platform to underserved communities and to illuminate under-explored territories for our readers. Queer, Rural, American is available for purchase in the Miracle Monocle offices, on the Blurb platform, and via Amazon and Barnes & Noble. 
ELECTRONIC SUBMISSIONS ONLY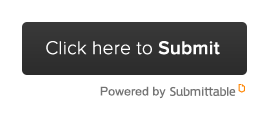 GENRE CATEGORY GUIDELINES 
We humbly request that you send us work that enlivens us. Remind us why we love to read; remind us why the rules that govern the page sometimes invite revision. Send us work that brings us the news of the world, work that challenges us to reassess our expectations; send us forms old and new, fresh collaborations, re-invigorations of the word. Our issues tend to be big and eclectic. We draw at least half (and usually more than half) of our selections from our pool of unsolicited submissions. We publish only previously unpublished work.
· For fiction, please submit one piece of 1,000-10,000 words. We accommodate traditional realism and experiment alike. On occasion, we will publish an excerpt of a longer work, but those occasions are exceedingly rare.
· For poetry, please submit no more than three pieces. We like unique voices that encourage us to reevaluate ourselves and the world around us--poetry that makes the familiar seem unfamiliar. We appreciate work that takes risks and offers unexpected surprises; we also appreciate formal rigor.
· For creative nonfiction, please submit one piece of 5,000 words or less. We're looking for personal narrative, topical investigations, and lyrical essays. If your work does not fit snugly into these categories, let your prose persuade us that it's the exception to the rules. 
· For the experimental and not-easily-defined, please submit no more than 3 pieces. We're interested in flash, microfictions, nano fictions, and the like. We're also fans of hybrid and collaborative work. In other words, we like to play host to writers who straddle the lines between genres. Length is negotiable, though flash tends to turn into something else when it exceeds 1500 words. Send your genre Frankensteins our way; they'll find a safe home here.
· For two-dimensional art or photography, please submit no more than 3 pieces. We are especially fond of work that incorporates text, but this is more of a preference than a demand. We are open to a wide range of approaches, but tend to favor uniqueness and oddity over a strict fidelity to realistic representation. Images should be at least 300 dpi, submitted in JPG or TIFF format. RGB or CMYK please.
For questions regarding guidelines that have not been answered here, send a query to miraclemonocle@gmail.com.

The Miracle Monocle staff office is located on the University of Louisville's Belknap campus. We are happy to peruse review copies mailed to this address: 
Miracle Monocle
University of Louisville 
414 Stevenson Hall
101 E. Centennial Walk
Louisville, KY 40208
ISSN 2152-520X. COPYRIGHT © 2011 - 2020 MIRACLE MONOCLE.