Submit
SUBMISSION GUIDELINES
Miracle Monocle
is now accepting submissions for Issue Eleven. We humbly request that you send us work that enlivens us. Remind us why we love to read; remind us why the rules that govern the page sometimes invite revision. Send us work that brings us the news of the world, work that challenges us to reassess our expectations; send us forms old and new, fresh collaborations, re-invigorations of the word. Wake us up.
The editorial staff of
Miracle Monocle
is pleased to announce the
Miracle Monocle
Editors' Award for Emerging Writers will continue into its third editorial session. In the spirit of honoring the journal's longtime commitment to promoting the work of up-and-coming writers, we will award a cash prize of $50 and publication in our upcoming issue to one writer who represents our vision for the future of innovative writing.
We're also thrilled to announce the second editorial session for our
Miracle Monocle
Award for Ambitious Student Writing. We will award a cash prize of $50 and publication in our upcoming issue to one student writer who demonstrates unique verve on the page. All submissions received within our current submission window will be considered for these prizes. There is no entry fee. If you're a student writer, please be sure to mention your university affiliation in your cover letter.
Finally, it brings us great joy to announce that Miracle Monocle will now be publishing the results of the annual Calvino Prize, an award recognizing outstanding fiction in the fabulist mode, in our issues. This award is facilitated by the University of Louisville and comes with a $2000 cash prize. To enter to win this competition, please follow the submission guidelines published here.
DEADLINE FOR SUBMISSION TO MIRACLE MONOCLE: August 20, 2018
MM
does accept simultaneous submissions, but requests that submissions accepted elsewhere are withdrawn as soon as possible. Manuscripts will be considered between now and August 20th. Materials received after August 20th will remain unread. We will make every effort to respond quickly and respectfully to your work. If you suspect we have overlooked or misplaced your submission, please contact us here: miraclemonocle@gmail.com. Please visit our site to review our archives before submitting:
http://louisville.edu/miraclemonocle/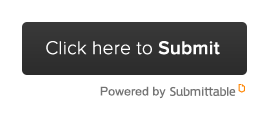 · For fiction, please submit one piece of 5,000 words or less. Show us that even the most morbid subjects may be found humorous, or that even the sparsest of prose may betray a world of truth. We accommodate traditional realism and experiment alike.
· For poetry, please submit no more than three pieces. We like unique voices that encourage us to reevaluate ourselves and the world around us--poetry that makes the familiar seem unfamiliar. We appreciate work that takes risks and offers unexpected surprises..
· For creative nonfiction, please submit one piece of 5,000 words or less. We are looking for personal narrative, topical work, and lyrical essays. If your work does not fit snugly into these categories, let your prose persuade us that its the exception to the rules.
· For the experimental and not-easily-defined, please submit no more than 3 pieces. We're interested in flash, microfictions, nano fictions, and the like. We're also fans of hybrid and collaborative work. In other words, we like to play host to writers who straddle the lines between genres. Length is negotiable, though flash tends to turn into something else when it exceeds 1500 words. Send your genre Frankensteins our way; they'll find a safe home here.
· For two-dimensional art or photography, please submit no more than 3 pieces. We are especially fond of work that incorporates text, but this is more of a preference than a demand. We are open to a wide range of approaches, but tend to favor uniqueness and oddity over a strict fidelity to realistic representation. Images should be at least 300 dpi, submitted in JPG or TIFF format. RGB or CMYK please.

For questions regarding guidelines that have not been answered here, send a query to miraclemonocle@gmail.com