About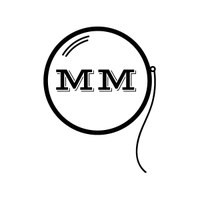 Miracle Monocle is an online journal of innovative literary and visual art. Published bi-annually, the journal features poems, short stories, literary nonfiction, and a broad range of experimental works. We pride ourselves on serving as a home for flash and micro fictions of all varieties, as well as works with genre indeterminacies, fresh collaborations, and re-invigorations of more traditional forms. 
The journal was founded in 2009 by Jacob Thomas Berns and Matthew Crady; was re-established and renewed by Ryan Ridge in 2015; and is now helmed by Faculty Editor, Sarah Anne Strickley. Miracle Monocle is made possible by funding from the University of Louisville's Creative Writing Program, English Department, and the support of generous donors like you.
Miracle Monocle has been recognized recently for the high quality of its content: it's the 2018 recipient of the National Program Director's Prize from the Association of Writers and Writing Programs. The honor comes with a generous monetary award and coverage in The Writer's Chronicle, a national magazine for writers. The journal is staffed by a team of graduate and undergraduate editorial interns, who earn course credit for assisting in the production of our issues. Previously unpublished and emerging writers are highly encouraged to submit. Please visit our archives to sample issues of the journal. 
There are many different ways to follow Miracle Monocle online: Twitter handle: @miracle_monocle; Facebook handle: @miraclemonocle; Instagram handle: @miraclemonocle. And now listen to the Miracle Monocle podcast on Soundcloud and iTunes. The journal hosts open mic readings on the campus of the University of Louisville, tables at literary events, and stages a large-scale launch party with the culmination of each issue.
Tweets by miracle_monocle