David M. Rouffet, Ph.D.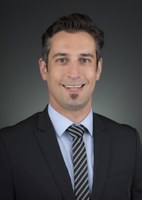 Assistant Professor
Department of Neurological Surgery
Translational Research - KSCIRC
David M. Rouffet, Ph.D. joined the University of Louisville Department of Neurological Surgery and Kentucky Spinal Cord Injury Research Center in 2018 as an Assistant Professor in Translational Research. He comes to UofL with an extensive background and body of work which includes multiple peer-reviewed research articles, reviews in international journals, as well as an impressive list of teaching appointments. Dr. Rouffet completed his PhD in Faculty of Sport and Exercise Sciences from the University of Lyon in France. Prior to that, he studied at the University of Clermont-Ferrand to complete both his Master's Degree and Bachelor's, also in France.