Scholar Forms and Documents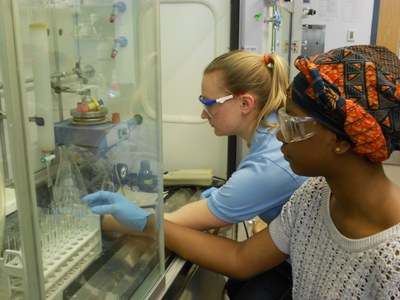 The scholar forms & documents are in alphabetical order.
Name of Form or Document
Description
"5 Point Letter"
If the request is for a person who is a physician in their home country or holds and MD degree, the

"5 Point Letter"

must be completed and submitted with the DS2019 request form.
Academic Training for J-1 Students
"Academic Training," is the name used by the Department of State for certain types of study-related employment for students in J status. It describes the conditions that have to be met in order to qualify for "Academic Training," and how to apply.
Departmental Request Form for J-1 Exchange Visitor
Under the J-1 program, the University/Department is permitted to sponsor visitors in the following categories: 1) student (non-degree, associate, bachelor, Master and PhD), 2) professor, 3) research scholar, and 4) short-term scholar. This document allows the ISSS office to make the appropriate immigration documentation for the department requesting a visiting scholar. Instructions to fill out the request form.
Departmental Extension Request Form for J-1 Exchange Visitor
This form is used to complete an extension request for a current J-1 exchange visitor. Once approved by the departmental supervisor, chair and/or dean, a new DS2019 will be generated. Extension can only be made for the maximum regulatory duration as stated by the Department of State.  
J-1 Insurance Information
This document is designed for J-1 Exchange Visitors and their dependents. It explains the need for health insurance in the United States and outlines the minimum provisions of the coverage required for every person in J-1 or J-2 Status. It also defines some of the terms generally used in discussions of health insurance.

Exchange Visitor Skills List

The Exchange Visitor Skills List is a list of fields of specialized knowledge and skills that are deemed necessary for the development of an exchange visitor's home country. When you agree to participate in an Exchange Visitor Program, if your skill is on your country's Skills List you are subject to the two-year foreign residence (home-country physical presence) requirement.
J-1 Exchange Visitor Welcome Brochure
This brochure will help you understand the purpose of the Exchange Visitor Program and introduce you to some of the major requirements of the Exchange Visitor Program regulations that are most relevant to you.
J-1 Transfer Out Request Form
This form should be completed by a J-1 research scholar or student wishing to transfer program sponsorship from the University of Louisville to another sponsor. Transfers should be requested 30 days before the effective date of transfer and no later than one week prior to the end date of the current DS-2019.
Request Form for J-1 Dependent
If the J-1 Exchange Visitor wishes to invite their dependent(s) to join him/her after their arrival
Work Permission for J-2 Dependent
Dependents of J-1 Exchange Visitors in J-2 visa status are eligible to apply to the United States Citizenship and Immigration Services (USCIS) for employment authorization. Bear in mind that J-2 dependents are NOT permitted to work or to receive a US Social Security Number until they have received an Employment Authorization Document (EAD) card from the USCIS.