CACHe Labs
Lobby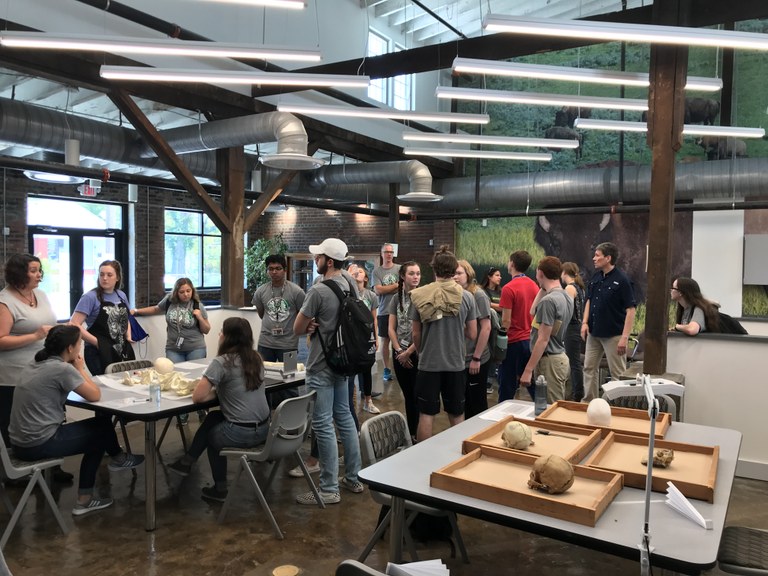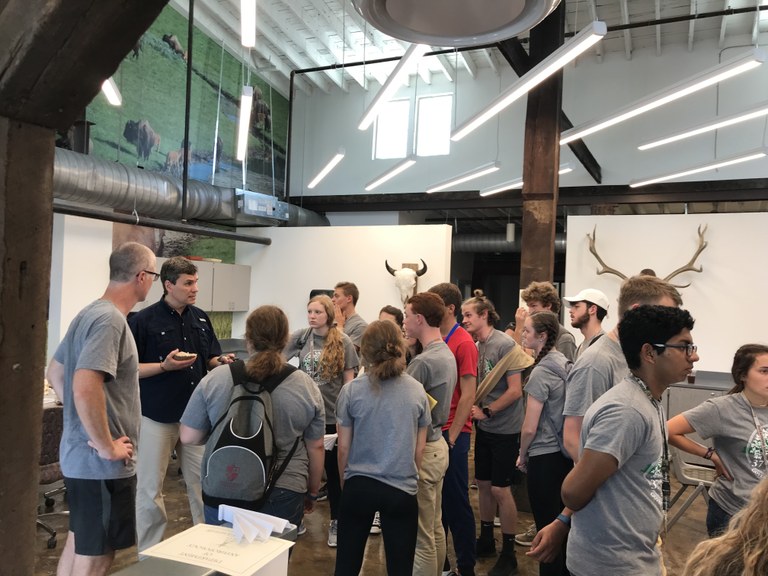 The lobby is envisioned as a gathering and organizing area for school groups and other visitors. A half-wall offers a direct view into the wet and dry labs.
---
Wet Dry Labs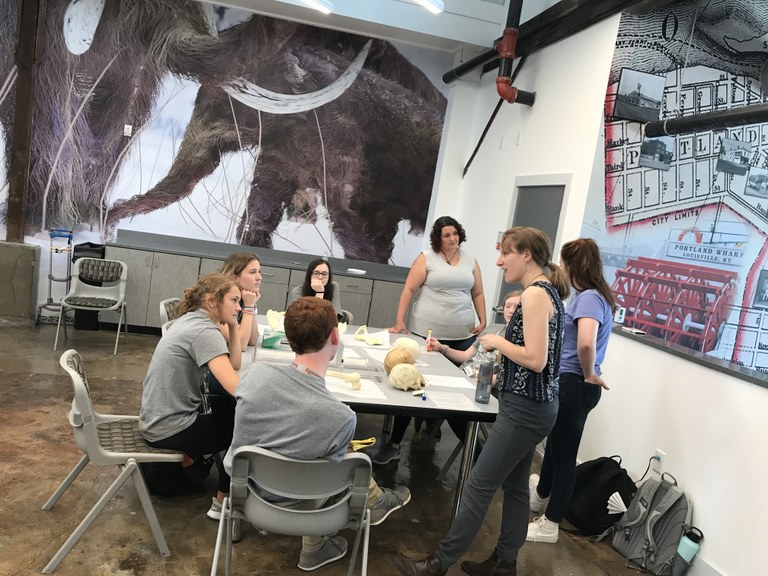 The Wet Lab includes four sinks for washing and pre-processing artifacts, bone, or other materials. 
---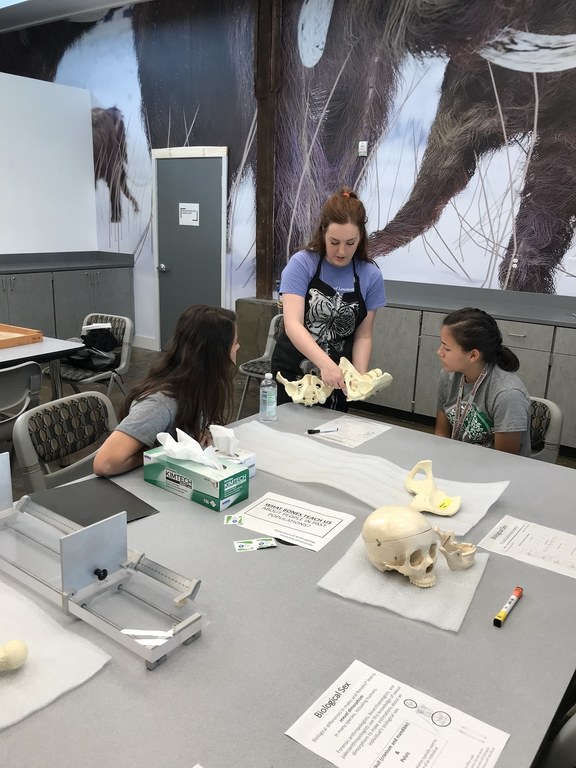 The Dry Lab is an active workspace for curating collections. In this photo, UofL Anthropology students are rebagging, retagging, and cataloging a "legacy" collection excavated in the 1970s to bring it up to current curation standards.
---
Anthropological Sciences Lab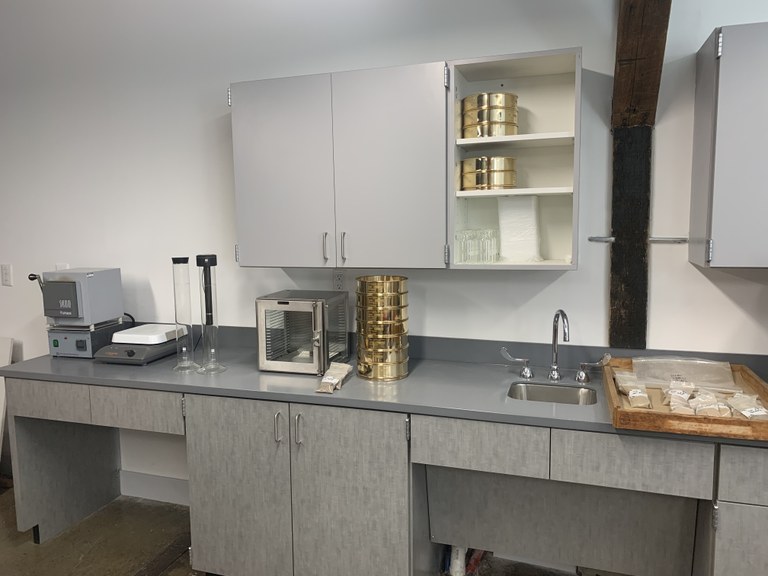 The anthropological sciences lab is a multipurpose research space with equipment for physically and chemically analyzing sediments and artifacts to process and prepare bone samples.
---
Engaged Ethnography Lab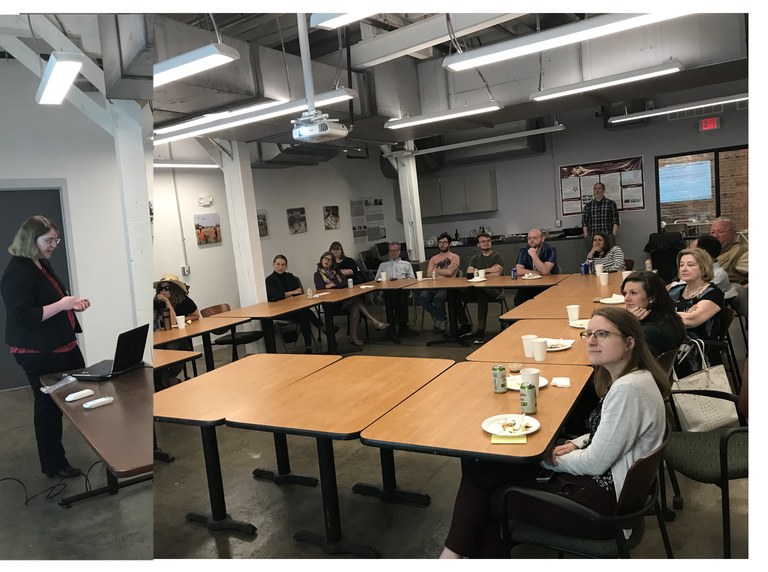 The Engaged Ethnography Lab is a space for faculty and students to conduct meetings, interviews, and focus groups with community partners.
---
Experiential Learning Lab
The Experiential Learning Lab is a teaching and research space where upper-level Anthropology courses are often held. Housed within the same building as curated collections, students have an opportunity to gain real-world, hands-on learning experiences by working with artifacts in the classroom.
Dr. Amanuel Beyin teaches "Lithic Technology" course at CACHE, where, among other things, students learn how to make stone tools using various techniques used by our ancestors. The course seeks to provide students an educational experience by which, on one hand they become aware of the foundations of our technological ingenuity, and on the other hand they develop the intuition of problem-solving. The pictures on this page represent activities from that course.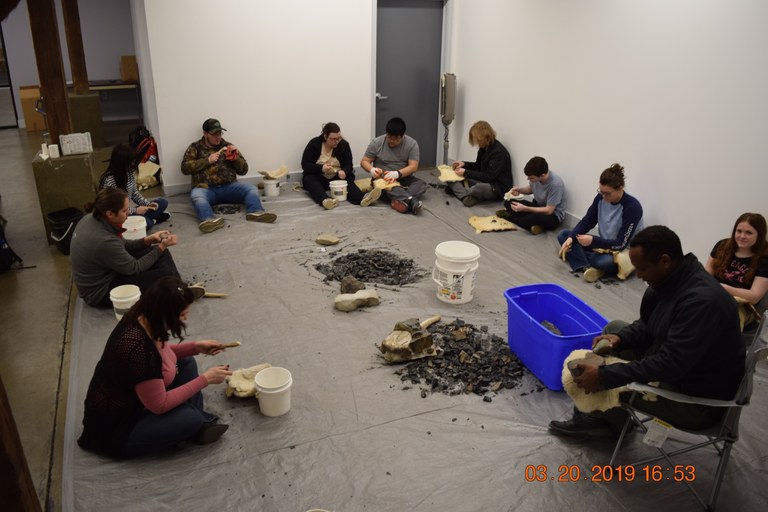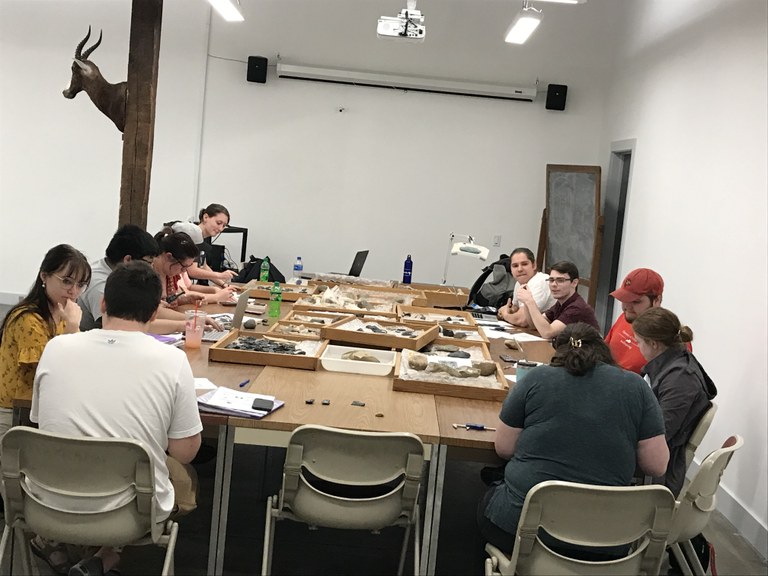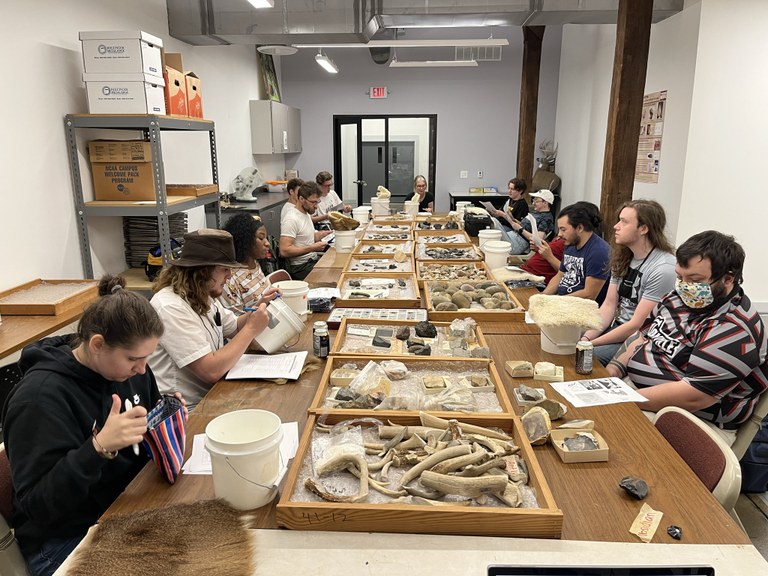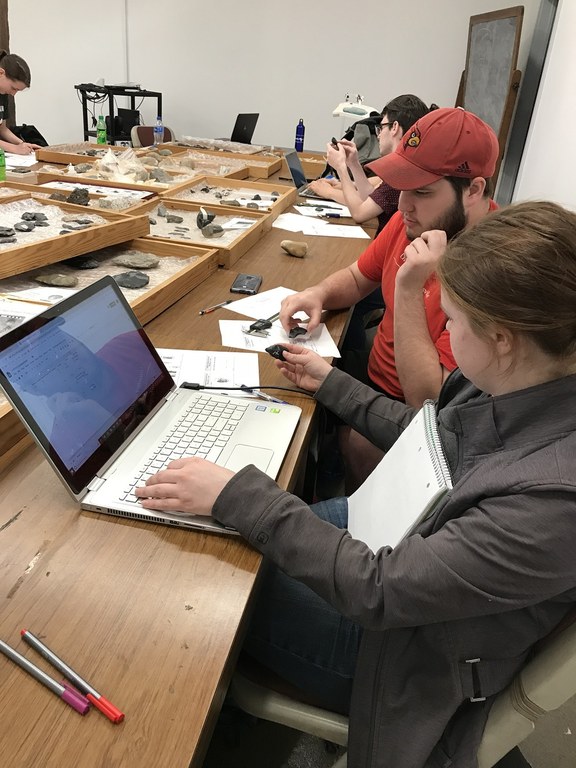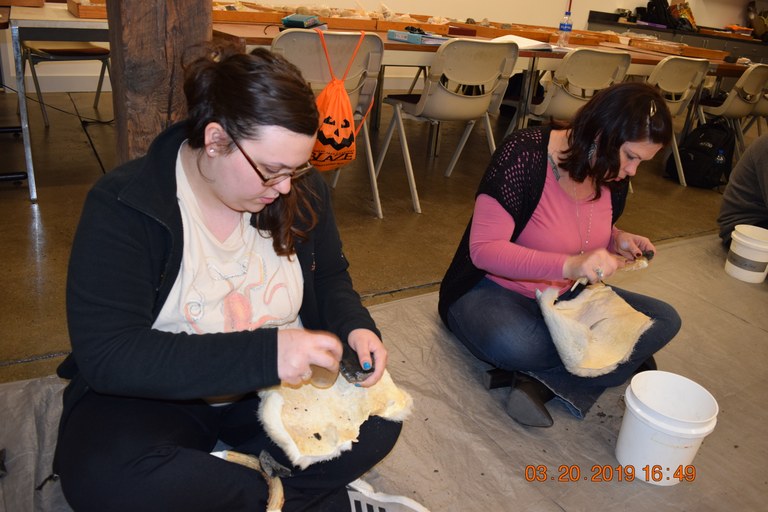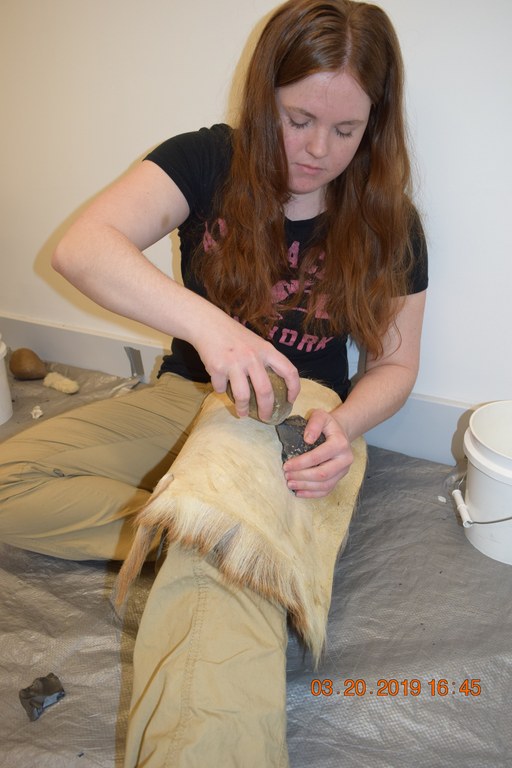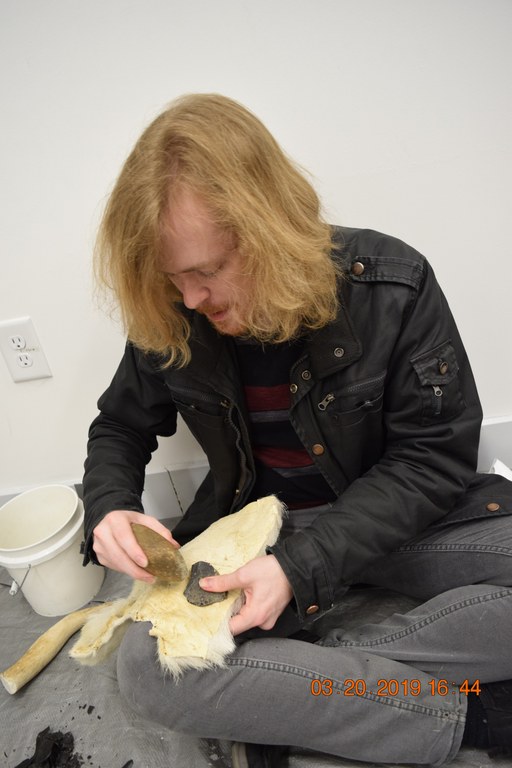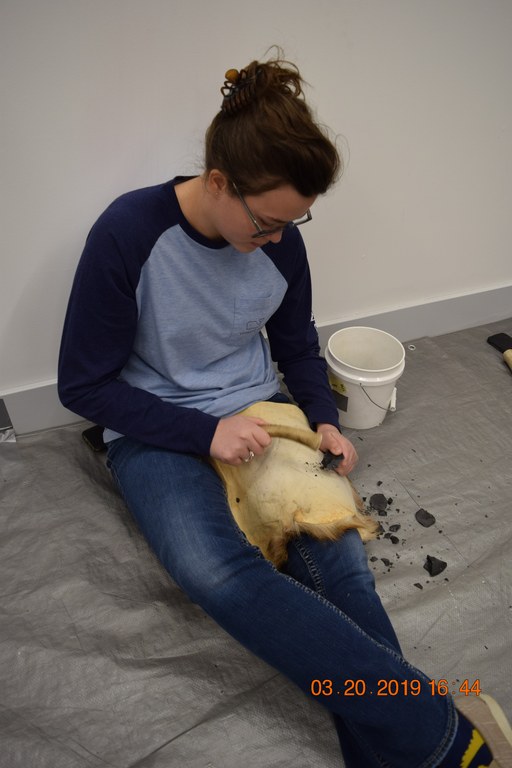 ---
Artifact Analysis Lab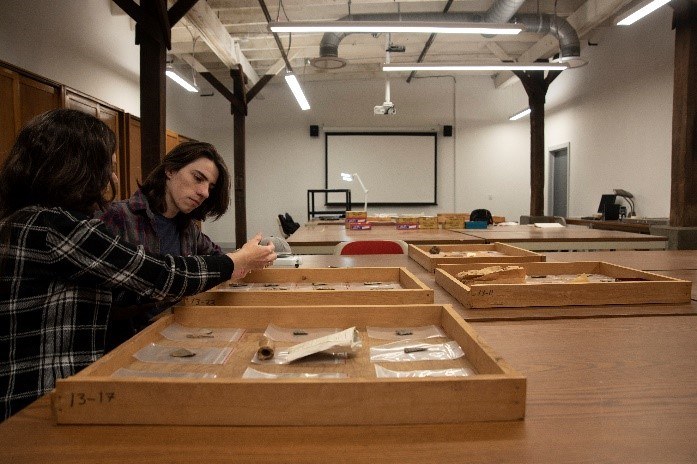 The Artifact Analysis Lab is a dedicated research space for faculty, graduate, and undergraduate students analyzing lithic and ceramic collections.
---
Osteology Lab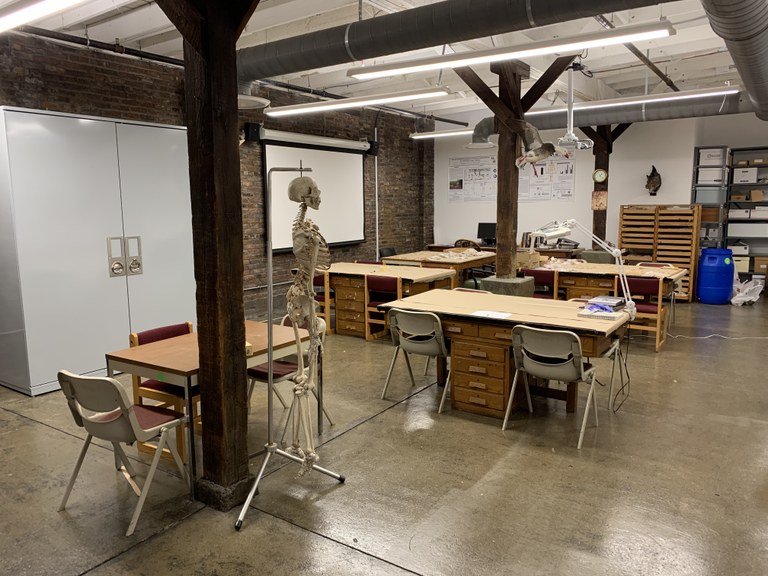 The Osteology Lab is a dedicated research space for faculty, graduate, and undergraduate students analyzing human remains and faunal collections and for conducting Native American Graves Protection and Repatriation Act (NAGPRA) inventories and summaries.
---
Curation Lab and Collection Stacks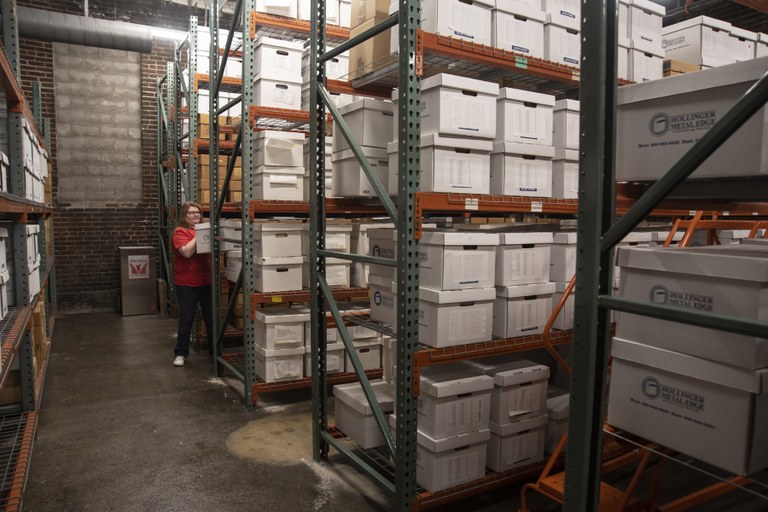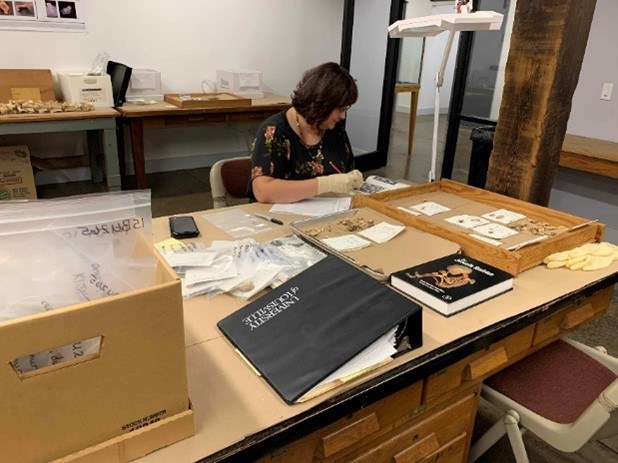 The Curation Lab is located adjacent to the Collection Stacks. CACHe curates collections owned by federal, state, and local agencies from the Falls of the Ohio region and surrounding Southeast and Midwest. The Curation Lab offers a second, more private space for faculty, students, and visiting scholars to curate and research these important collections.