AMIST Print Farm
Links and general information for printing at AMIST Print Farm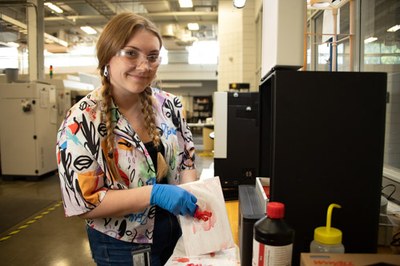 The AMIST Print Farm is now available for use by UofL students, faculty and staff for obtaining 3D printed parts via Fused Filament Fabrication (FFF) and Vat Photopolymerization (SLA). 
Prints should be requested via AMIST Print Farm Link. Beginning October 1, 2022 prints will cost $3/build hour.  You should receive a quote via email and if you want to proceed, you can make payment at AMIST Pay by Credit Card.  Please use your initials and date of request as your INVOICE#.  For example: "AB102022"  If you want to pay by department speedtype, please contact Teresa Rohr at trohr@louisville.edu.
Here are guidelines for printing with FFF.  DESIGN RULES for FFF PRINTING and ULTIMATE GUIDE for FFF
For SLA Design Guidelines please review the information at the following website:  SLA 3D PRINTING.
AMIST staff will review parts and will discuss with user as needed.  The parts with support structures still attached will be taken off the build plate and you will be notified by AMIST via email that your print is ready.  The user will be responsible for support removal, etc.
Please feel free to email amist@louisville.edu with any questions.