SPHIS Home » News » Woodson Keynote Webinar Featuring Dr. Joseph McCormick
Woodson Keynote Webinar Featuring Dr. Joseph McCormick
"MY ADVENTURES OVER 50 YEARS IN GLOBAL PUBLIC HEALTH: MENINGITIS, HIV, EBOLA, CHRONIC DISEASES, AND COVID-19"
Watch a recording of the presentation by Joseph B. McCormick, M.D., Professor & James H. Steele, D.V.M. Professorship, UTHealth School of Public Health in Brownsville, on Feb. 23, 2022.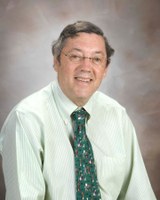 Joseph B. McCormick was the founding Dean at the University of Texas Health Science Center at Houston School of Public Health. He was dean for over 18 years and is currently holds a James H. Steele, D.V.M. Professorship at the UTHealth School of Public Health in Brownsville. He earned bachelor's degrees in chemistry and mathematics from Florida Southern College, an MS from the Harvard T.H. Chan School of Public Health, and an MD from Duke University School of Medicine.  
Dr. McCormick's tenured career spans decades, countries, and organizations. He is the recipient of numerous prestigious awards, a member of several scientific organizations, has published hundreds of scientific publications, and worked with co-authors from over 20 different countries.  
Dr. McCormick and his wife Susan published an account of their journeys tracking viruses in: Level 4: Virus Hunters of the CDC, which has been published in eight languages.  
---
Commentary on Dr. McCormick's Presentation
Dr. Paul McKinney, SPHIS Professor and Associate Dean for Research and Director of the Center for Health Hazards Preparedness, reflected on the third installment of the Woodson Keynote Webinar Series: "My Adventures over 50 years in Global Public Health: Meningitis, HIV, Ebola, Chronic diseases, and COVID-19."
"Meningogoccal meningitis, Ebola Hemorrhagic Fever, Lassa Fever, Crimean-Congo Hemorrhagic Fever…the names top the list of the most feared and frequently lethal diseases known to humanity. These were the everyday domain of our February 23 Woodson Keynote Webinar Series speaker, Dr. Joseph McCormick. 
A native of the Kentuckiana region who grew up in the Georgetown, IN area, graduated from Duke University Medical School, received his MS degree from the Harvard School of Public Health, and completed his residency at the Children's Hospital of Philadelphia and later the EIS program at CDC, Dr. McCormick began his international experience by teaching calculus to high school students in Zaire, the former name of the Democratic Republic of the Congo. He was to use his understanding of Zaire gained by that activity in future years while trying to define the virus responsible for a hemorrhagic fever outbreak there and in southern Sudan. Only later would it be confirmed that this was due to Ebola virus.  He was also heavily involved in researching Lassa Fever in field hospitals in Sierra Leone. What amazed me possibly more than anything else was his willingness to explore these lethal pathogens with limited personal protective equipment and with the most rudimentary of laboratory equipment. These two agents are considered Level 4 biothreats in the US, requiring the highest level precautions while working with them in a lab setting, i.e. biological isolation garments with a self-contained breathing apparatus. What he did not explain in his talk, but what is revealed in his book, Level 4: Virus Hunters of the CDC, is that his hand slipped while drawing blood from a suspected patient, and he stuck himself with a needle.  This immediately put him at potential risk for Ebola and was a cause for great concern and a lot of contingency planning.  Needless to say, he survived this and numerous other threats to life and health during his virus hunting activities in the field and continued his work stateside in CDC labs on his return.  Along the course of his research and patient care, he acquired abilities in seven languages including Krio, a creole tongue of Sierra Leone, as well as Atetala and Lingala, two Bantu languages.
Following his career at CDC, he held academic positions in Pakistan and France before moving to the University of Texas School of Public Health's Brownsville campus as Regional Dean. Here, I was again impressed with his ability to transition easily to mainstream public health activities, this time studying chronic diseases in populations along the US-Mexican border. He clearly has made important contributions to improving life of residents of the area through enhancement of community health, clinical research activities, and teaching in the Rio Grande Valley. 
Dr. McCormick is the complete package in public health, a researcher in remote areas of the developing world, the lab, the clinic and in the community, an outstanding teacher, and an esteemed leader of an academic institution. He does this with a cheerful demeanor and remains very active in all of these areas, even with his 80th birthday approaching later this year. The definition of public health hero varies from person to person, but he certainly qualifies for that designation in my opinion. His presentation is definitely worth viewing if you didn't see it live or visiting it a second time if you did."
---
Upcoming Woodson Webinar
April 20, 2022
12-1PM
Title: "Preventing Human Extinction as a Public Health Priority"
Speaker: Steven Luby, M.D., Associate Dean and Professor Global Health Research at Stanford School of Medicine
Pre-registration is required. Once registered, you will receive a confirmation and link to the meeting
---
This series is sponsored by the School of Public Health & Information Sciences (SPHIS) and the SPHIS Student Government Association, with funding provided by the Woodson Lectureship Endowment.