Safe Zone Training
Information on this page applies to the Belknap campus Safe Zone training. For those interested in training opportunities on our Health Sciences Center campus, please visit the LGBT Center's HSC satellite office page here. 

As part of a university community that has been recognized nationally for its spirit of inclusion, it's more important than ever to understand what it means to be LGBTQ+.  For some, just gaining a basic understanding is the starting point.  For others, learning to be an active advocate to LGBTQ+ members of our campus is a step they are ready to take. Regardless of where you are, Safe Zone trainings are offered to provide information, break down stereotypes, and open up dialogue.
All Safe Zone trainings are designed to give our university community members the tools and resources they need to understand LGBTQ+ students and colleagues, and create a welcoming, affirming campus environment for all. These fun and informative sessions are offered in the fall and spring semesters, and focus on basic information and understanding. You don't have to be an expert in sexuality or gender identity/expression to attend, just someone who is interested in helping all members of the campus community succeed.
All participants in the workshop have the option to receive resources, and faculty/staff attendees may receive a sticker to display somewhere in their work space. Displaying a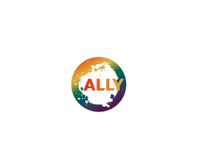 Safe Zone sticker sends the message to others that you are comfortable talking about LGBTQ+ issues, and that you are supportive and willing to listen. Nobody who attends a workshop is obligated to display materials or even serve as a resource if they aren't comfortable doing so. Participation in Safe Zone training is voluntary.
During your participation in a Safe Zone training you may decide to sign the 'Free to Be Me Pledge' which states that while holding on to your own beliefs, you are still willing to be the best possible advocate to LGBTQ+ students, faculty, staff and community members. Being an advocate means actively supporting LGBTQ+ people, working to remove systemic barriers, and sending a message of inclusion to those around you. 
Interested in attending a Safe Zone training? Training opportunities can be found by viewing the "upcoming events" tab on our homepage. Training opportunities are available each semester. Because the training needs and interests of students often differ from faculty/staff, we offer Safe Zone for Students and Safe Zone for Faculty & Staff separately. 
For more information about Safe Zone training contact lgbt@louisville.edu.