Our LGBT Center Staff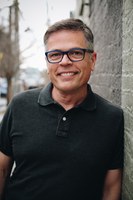 Brian Buford is Assistant Provost for Diversity and Executive Director of the LGBT Center. With 30 years of service to the University of Louisville, Brian has dedicated his career to building a campus community where all students, faculty, and staff feel welcome, safe, and included. Key achievements under his leadership include: opening a staffed LGBT Center in 2007, the first of its kind in Kentucky; earning a five-star rating on the Campus Pride index; launching the Bayard Rustin themed housing community for LGBT students and allies, the first of its kind in the south; opening a satellite LGBT Center on the Health Sciences Center campus; partnering with community leaders on strategic fundraising initiatives; and being hailed by LEO Weekly as "the most LGBT friendly public university in the south."
As Assistant Provost, Brian guides university departments in creating diversity plans and reviewing progress toward meeting diversity goals; develops and delivers diversity training; serves as chair of the Bias Incident Response Team; and advises the administration on campus climate issues and concerns. Brian also serves the university through his adjunct faculty position in the College of Education, Educational and Counseling Psychology Department, and as a trainer/consultant for the Dephi Center for Teaching and Learning. In 2016 he was named to the American Red Cross National Diversity Advisory Council.
Honors and achievements include: Ally Award, Transwomen National, 2015; Proclamation, Louisville Metro Council, 2014; Humanitarian Award, Association of Black Students, University of Louisville, 2013; Louisville Connector, Leadership Louisville, 2010; Outstanding Service Award, University of Louisville, 1996; Brian counts among his most treasured accomplishments a thru-hike of the 2,175 mile Appalachian Trail in 2007 and Spain's 500-mile Camino de Santiago in 2012.
Brian uses he/him/his pronouns.
Stacie Steinbock serves as the Director of the LGBT Center's Satellite Office on the Health Sciences Center Campus. A graduate of Macalester College and Widener University, Stacie has a Master's degree in Human Sexuality Education. Her career in education began with four years of work in Cuernavaca, Mexico with the Center for Global Education social justice study abroad programming. Stacie brings to her current position a depth and range of skills as a program and curriculum designer, trainer, and community organizer. Primary responsibilities for the LGBT Center include strategic planning for the Center's HSC activities, coordinating the eQuality Project with the School of Medicine, developing new partnerships with HSC faculty, staff, and students, and providing training on LGBT health topics to all schools on the Health Sciences Center campus.
Stacie uses she/her/hers pronouns.
You can reach Stacie by email here
Lisa Gunterman is the Director for the LGBT Center on our Belknap campus. A lifelong social justice organizer with 25 years of experience in non-profit and government sectors, Lisa brings a wealth of experience and passion to the job. As a co-founder of Louisville's Fairness Campaign, Lisa played a key role in passing the city's ordinance banning discrimination based on sexual orientation and gender identity. Primary responsibilities for the Center include directing programs like Pride Week, Ambassadors, PINK, Alternative Thanksgiving, and educational trainings. Honors include: Congressional Recognition, Congressman Yarmuth, 2011; Co-Grand Marshall, Kentuckiana Pride Parade, 2011; Distinguished Citizen, Louisville Mayor Greg Fischer, 2011; Youth Service Worker Award, Louisville Mayor Dave Armstrong, 2000; Certificate of Merit, Louisville Board of Aldermen, 2000; Stonewall Award, Louisville, 1993.
You can reach Lisa by email here.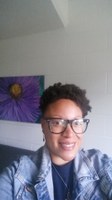 Tamara Russell is a Program Coordinator Senior at the LGBT Center. She received her Bachelor of Science in General Studies and a minor in Sociology from Indiana University. In her work at the Center, her primary responsibilities are to provide administrative support to all staff, advise Shades- the student organization for LGBT students of color, and manage all financial and personnel aspects of the Center.Tamara also serves as the Black Family Conference Logistics Coordinator and the newly developed Diversity Education and Inclusive Excellence unit for the Office for Diversity. She is a member of the Community Action Partnership Board with Louisville Metro Government, works closely with Peace Education, LIFE Hope Center for a Safe Louisville, and is a founding member of a local girls' initiative.  
Tamara uses she/her/hers pronouns.
You can reach Tamara by email here.
Katy Garrison is a Program Coordinator Senior for the LGBT Center Belknap campus. An activist, mentor, and 2011 graduate of the University of Louisville, Katy played an active role in the launch of the LGBT Center in 2007. She holds a Bachelor's degree in Sociology with minors in Communication and Women and Gender Studies. In 2010 she was hired as UofL Health Promotion's first-ever LGBT Liaison. Upon graduation, she received the Katy Garrison LGBT Student leadership award for her work and devotion to the university and the LGBT campus community. She currently serves as adviser to the Bayard Rustin LGBT and Social Justice Themed Housing Community, coordinator and facilitator for the Speak Out Team, and primary trainer for the Safe Zone Project.  
Katy uses she/her/hers pronouns.
You can reach Katy by email here.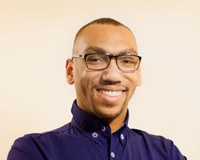 Aaron Weathers is a Program Coordinator Senior for the LGBT Center Health Sciences Campus. As a 2013 graduate of the University of Louisville, Aaron was a member of the UofL Debate Team and an active student in the LGBT Center's early days. As a co-founder of the student organization, Blkout, Aaron was a recipient of the Katy Garrison LGBT Student Leadership Award.  Aaron holds his Bachelor's in Pan-African Studies with a concentration in women, gender, and sexuality studies. He received his Master's in Communication from California State University Fresno in 2017.
Aaron uses he/his/him or they/them pronouns interchangeably. 
Emily Noonan is the Research Coordinator for the LGBT Center's satellite office on the Health Sciences Center Campus. Emily received a Bachelor's Degree from Warren Wilson College, a Master's Degree from Georgia State University, and is a doctoral candidate in medical anthropology at the University of North Carolina at Chapel Hill. Emily is also an adjunct instructor in UofL's Anthropology Department and enjoys teaching courses on cultural anthropology, medical anthropology, and kinship and reproduction. Emily's primary responsibilities in the LGBT center are coordinating research related to the eQuality project, assessing diversity and climate on the HSC campus, and elevating the LGBT Health and Wellness Competency certificate series.
Emily uses she/her/hers pronouns.
You can contact Emily here.