Lavender Graduation Reception
Graduating in May?
We honor our Spring graduates at Lavender Graduation and our Fall graduates at Alternative Thanksgiving!
What is Lavender Graduation?
Lavender Graduation is an annual graduation ceremony conducted at universities to honor LGBTQ+ students. The event honors the unique challenges that LGBTQ+ students overcome while working towards their degrees, and well as their contributions and achievements. At UofL, Lavender Graduation is hosted by the LGBT Center and the Pride Alumni Council in the Spring. During the event, each graduate is presented with rainbow cords that can be worn at commencement. Participation of graduates and their guests is FREE, but registration is required. 
Do you know LGBTQ+ students who are graduating this spring? We'd like to celebrate them! Please share the link, below, so they can register to receive Rainbow Cords and be featured in social media spotlights (if comfortable). Qualifying students may also register for the Katy Garrison LGBTQ+ Student Leadership Award.
Register on Engage here: https://louisville.campuslabs.com/engage/event/9009131

Everyone Welcome!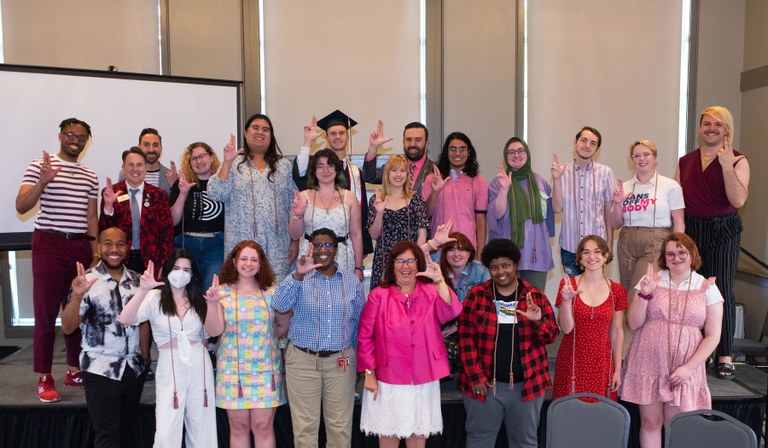 Image: Lavender Graduation, 2022