The AFYA Project
Afya 
Origin: Swahili 
Meaning:

Wellness; Health
Background
HIV (human immunodeficiency virus) is a virus that can make it harder for the body to fight infections. Over time, it can cause AIDS (acquired immunodeficiency syndrome) which can lead to health problems and can even be life-threatening. There are many risk factors for getting HIV, including unprotected sex and injecting drugs/sharing needles.
PrEP (pre-exposure prophylaxis) is a once-a-day pill that can prevent HIV even if people are exposed. People who take PrEP are strongly encouraged to use other methods of prevention (like using condoms and not sharing needles), but studies show that PrEP can help prevent HIV. Most people who take it have only mild side effects if any.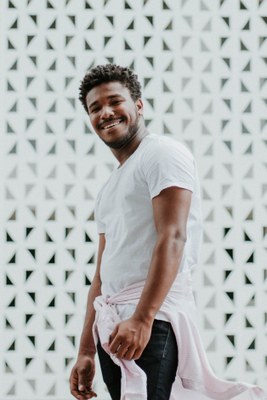 African Americans are affected by HIV more than other groups.  In Kentucky, African Americans make up about 8% of the population, but are about 33% of new HIV cases.  However, prevention strategies like condom use and PrEP may help reduce HIV in the African American community. 
Project Goal
The goal of this project is to increase the availability and use of PrEP among people who may benefit from it. To work towards this goal we will: (1) Educate medical professionals, (2) Work with AIDS service organizations, and (3) Increase awareness of PrEP.
Activities
We did several things to reach the goals of this project:
-- Conducted focus groups to get thoughts about HIV from the community 
-- Worked with the medical community to help people get access to PrEP,
-- Worked with community-based organizations for programs around PrEP and HIV prevention.
-- Conducted PrEP and HIV awareness raising programs
-- Surveyed African Americans in Louisville to understand whether this project is working well
Media Campaign
Between June 2019 – December 2019, the University of Louisville School of Public Health and Information Sciences and the Commonwealth Institute of Kentucky implemented a community-informed multimedia campaign to raise awareness of pre-exposure prophylaxis (PrEP), a medication regimen for HIV negative people to reduce risk of HIV.  The campaign sought to reach African American young adults in Louisville, Kentucky.  There were six venues for the campaign including a campaign website (Prephivprotection.com), billboards, Transit Authority of River City (TARC) ads, digital ads, social media (Facebook and Instagram), and Spotify.
Campaign Development
We conducted focus groups with African American young adults in Louisville to help us understand what they thought about PrEP and what they would desire in a campaign about PrEP.  An advisory committee of study participants was also commissioned to guide campaign development and provide input on various campaign aspects.  There were several concerns including the effectiveness of PrEP and the safety of taking it.  Participants also expressed a desire for vibrant messaging that did not shy away from talking about sex.  They were also interested in imagery and messaging that could be inclusive without also being stigmatizing to sexual and gender minorities. 
Website
Prephivprotection.com was operational from June 2019 until July 2020.  The website featured information on various topics including an explanation of what PrEP is, who may good candidates for it, the safety and effectiveness of PrEP, how to pay for it, and where to access it.  Most campaign activities were designed to lead people to PrepHIVprotection.com.  In order to do this, we included the website on all campaign material and boosted the website within keyword searches in Google (meaning that we paid for the website to go towards the top of a search in Google if certain keywords were used). During the campaign period (June 2019 – December 2019), there were approximately 4300 pageviews.  There were 81 people who sought out a clinic for PrEP after visiting the PrepHIVprotection.com.
Billboards
Outdoor boards were on display at 3 locations in the West End of Louisville. Billboards were located at: Madison & 18th in Russell, Dixie & St. Louis in Park Hill, Greenwood in Chickasaw.

The creative was reprinted in mid-September and at that time, the creative per each location was reversed. For example, if a location first started with the purple creative, it was switched to display the green creative.
Tarc Transit Interior Posters
TARC Interior Posters were on display July 8-December 31, 2019.  There were 18 Interior Posters (11" x 28") and 1 Michael "Angelos" (48" x 24").
Spotify
We used Spotify internet radio as a part of the campaign as well.  Visual imagery with an audio track (see below) played within Spotify during commercial breaks. 
There were over 217,000 ads targeting young adults that were served on the Spotify platform.  On average, a Spotify user heard our ad 3-4 times.
Social Media
Social media consisted of Facebook and Instagram accounts with weekly posts on topics mainly focused on HIV and PrEP.  However, topics also included information on other sexual health topics such as sexually transmitted infections, consent, and healthy relationships. View the Facebook page: www.facebook.com/PrEPHIVProtection
Connect
Please contact us if you want more information about the study.. 
Principal Investigator: Jelani Kerr, PhD, Assistant Professor, Dept. Health Promotion & Behavioral Sciences, School of Public Health & Information Sciences, University of Louisville
This study was funded by the Jewish Heritage Fund for Excellence.