Discounted Tuition Rate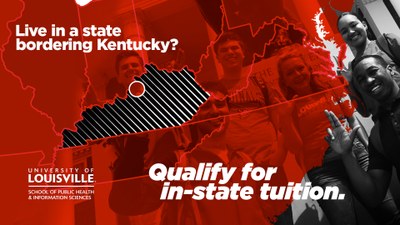 Students who enroll in the MPH or MSHA program and are from one of the seven bordering states of Kentucky are eligible to receive in-state tuition. Bordering states include Illinois, Indiana, Missouri, Ohio, Tennessee, Virginia, and West Virginia.
Click here to download a flyer about this program.
Schedule a virtual meeting with our admissions coordinator today.