Discounted Tuition Rate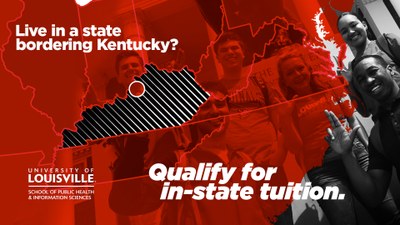 Tuition scholarships are available to students who enroll in the MPH or MSHA program and are from one of the seven border states of Kentucky: Illinois, Indiana, Missouri, Ohio, Tennessee, Virginia, and West Virginia. Through this program, students receive a scholarship that pays the difference between resident and non-resident tuition rates.
Click here to download a flyer about this program.
Schedule a virtual meeting with our admissions coordinator today.