Tammy Albers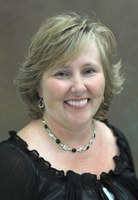 SPHIS Administration 
Program Manager, Student Services
485 E Gray St., Room 013
Louisville, KY 40202
Phone: 502-852-7580
Fax: 502-852-3294
tralbe02@louisville.edu
Office Hours: 8:00 a.m. - 4:30 p.m.
I have been with the university for 11 ½ years working in the College of Education and Human Development for the Education Advising and Student Services office. I've held many different positions over the years most recently Academic Counselor to the Organizational Leadership and Learning student population. Students are my passion and I love helping them navigate their way through the system from admissions to graduation!
I obtained my B.S. in Organizational Leadership and Learning through U of L and currently am pursuing a M.S. in Human Resources and Organization Development with a concentration in Workplace Learning and Performance. I plan on graduating in spring 2017!
Honors & Awards
Outstanding Performance Award – 2009

Metroversity Outstanding Staff Member for Adult Learner Award – 2015

Nominee for Provost's Award for Exemplary Advising – 2016