Rachel Quick, M.Ed.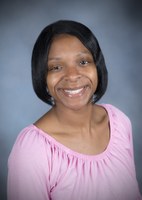 SPHIS Administration 

Academic Coordinator
Student Services
Studio Arts Building - Belknap Campus
Room 104
Phone: 502-852-3607
Fax: 502-852-3294
rachel.quick@louisville.edu
Office Hours: Fridays, 8 a.m. to 11 a.m.
I am an energetic, goal and student-oriented professional, dedicated to increasing atmospheres for student success.  My goal as a professional is to empower students to be informed and active members of their community, while moving towards academic and holistic success.  I have been with the University since 2004, joining SPHIS in the summer of 2015.   Prior to public health, I spent 10 years with the School of Dentistry doing both advising and admissions for dental-hygiene and dentistry.