SPHIS Home » Directory » Bert Little, PhD, FAAAS, FRAI, FRSM, FRSPH
Bert Little, PhD, FAAAS, FRAI, FRSM, FRSPH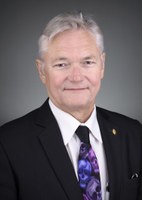 Health Management and Systems Sciences
Professor
Room 105, SPHIS
485 E. Gray St., Louisville, KY 40202
Phone: 502-852-5933; Fax: 502-852-3291
Office Hours Mon. - Fri., 10AM - 12PM and by appointment
Bert.Little@Louisville.edu
Education
B.A.     Appalachian State University, Anthropology
M.A.     Ball State University, Primatology/Computer Science
Ph.D.    The University of Texas-Austin, Physical Anthropology (Human Genetics, Growth, Adaptability); Applied Mathematics (Statistics, Probability Theory)
Post-doctoral studies completed at the The University of Texas-Austin in Statistics and Probability Theory.
Bert Little was in the Accelerated Degree Program funded by the Carnegie Corporation of New York for the B.A., and a doctoral fellow at the University of Texas-Austin. His dissertation research was supported by NSF and he was an NIH Junior Investigator Awardee in 1985.
Background
Bert Little, Ph.D., Professor of Health Management and Systems Sciences, School of Public Health and Information Sciences, University of Louisville has an extensive educational background in analytics (mathematics, statistics, databases and probability theory) and population health (human biology, genetics, medicine, public health), and is a formally trained physical/biological anthropologist with extensive experience working with populations outside the US. He has worked with databases since 1978, and has built several unique national data warehouses for research. He is active at the VA Medical Center-Dallas as Senior Research Scientist in Medical Service, and is currently assigned to Medical Service, Division of Cardiology. His role in research projects broadly encompasses the area of applied mathematics which includes but is not limited to clinical trial design and implementation, database design, statistical sampling design and multivariate analysis, and manuscript publication. Contemporary labels such as Big Data analytics/data warehousing and data mining apply to his expertise. His work is directly related to risk factors analysis for outcomes (e.g., type 2 diabetes, interventional cardiology, hepatitis C, cancer-colon, pancreatic, lung, liver). Further, Dr. Little has over 25 years of experience working with underserved patient populations, has research experience in recruiting and retaining patients from Parkland Hospital in Dallas, covering inpatients and outpatient clinics. He has successfully designed and implemented programs including: (1) treatment for pregnant substance users, (2) medical and substance abuse services for homeless, (3) a large multimillion dollar research project for governmental entities conducting applied mathematics research, (4) a large multicenter international interventional cardiology clinical trials for pharmaceutical companies, (5) developing multi-terabyte government silos into high performance RDBMS computing systems, and (6) research on type 2 diabetes in genetic isolates (Zapotec and Mixe) in the Valley of Oaxaca, southern Mexico, and (7) population health in (a) Kentucky focused on diabetes and cardiovascular disease, and (b) Mexico centered on diabetes and renal failure, and childhood obesity.
Research Interests
Human Genetics/Biology, Applied Mathematics, Health Outcomes, Data Mining/Big Data
Current Projects
Type 2 Diabetes, Interventional Cardiology, Health in Developing Countries, Population Health Research, Obesity, Child Growth, Lead (Pb) Exposure and Renal Failure
Awards & Honors
-- Fellow of the American Association for the Advancement of Science (FAAAS)
-- Fellow of the Royal Anthropological Institute (FRAI)
-- Fellow of the Royal Society of Medicine (FRSM)
-- Fellow, Royal Society of Public Health (FRSPH)
-- Academic Editor, PLoS One Global Public Health

Select Honors - Academic
1974–1976 Carnegie Corporation Accelerated Degree Program (B.A.)
1979–1983 Doctoral Fellow, Graduate School, The University of Texas, Austin, TX
1985 NIH Junior Investigator Award
1985 Fellow (elected), Human Biology Association
2004 Best Paper in Economics for 2004, AAAE
2004 Fellow (elected), Royal Anthropological Institute of Great Britain
2003, 2007, 2019 Top 100 Expert Reviewers, Obstetrics and Gynecology, American College of Obstetrics and Gynecology,
2015 Fellow (elected), American Association for the Advancement of Science (AAAS), applications in clinical and basic science research, development and application of new analytical techniques
2017 Elected Fellow, Royal Society of Medicine
Honors - Sigma Xi Research Honor Society, National Headquarters
2002–2005 Strategic Planning Committee
2006–2010 Nominations Committee
2007–2009 Chair Nominations Committee
2010–2014 Chair Strategic Planning Committee
2011–2014 Board of Directors
2011–2014 Southwest Regional Director
2012–2014 Executive Committee
Select Awards - Data Mining
2010 IEEE, Top 10 Data Mining Case Studies Applied to a Real World Problem, Sydney, Australia.
2012 EPIC Data Mining Award, Teradata Corporation, Washington DC.
2012 Ventana Research Data Mining Award, San Jose CA.
2013 The Data Warehouse Institute (TDWI), Excellence in Data Warehousing, San Diego, CA.
2013 GCN Award (Government Computing News) Innovation in Big Data IT, Nov. 2013, Washington DC.
2014 American Council on Technology-Industry Advisory Council (ACT-IAC), Excellence in Enterprise Efficiency in Data Mining and Data Warehousing, Washington, DC.
Books
Gilstrap, L.C. and B.B. Little: Drugs and Pregnancy.1st edition. Elsevier Press, New York, 33 chapters, 472 pp., 1992.
Gilstrap, L.C. and B.B. Little: Drugs and Pregnancy. 2nd edition. Chapman and Hall: New York, 34 chapters, 523 pp, 1998 (1st, 2nd, and 3rd printings), Arnold Press: London, UK, 1999 (4th printing), Oxford University Press: New York (1st, 2nd, 3rd and 4th printings).
Yonkers, K.A. and B.B. Little: Treatment of Psychiatric Disorders During Pregnancy. Arnold Press: London, UK, and Oxford University Press, New York, 14 Chapters, 266 pp., 2001.
Little, B.B.: Drugs and Pregnancy. A Handbook. 1st edition. Arnold Hodder Press: London,  UK, and Oxford University Press, New York, NY, 16 Chapters, 372 pp., Nov. 2006.
Little, B.B.: Drugs and Pregnancy. A Handbook, 1st edition updated. Arnold Hodder Press: London,   UK, and Oxford University Press, New York, NY, Dec. 2009.  eBook Collection in Medicine. Taylor and Francis/ INFORMA, London, UK, 2012, 2013.
Journal Articles
See a complete list of published work in MyBibliography.