Get the Most Out of Your Employee Training Budget
If you aren't sure what you should be spending on learning initiatives, this guide will help you maximize your investment.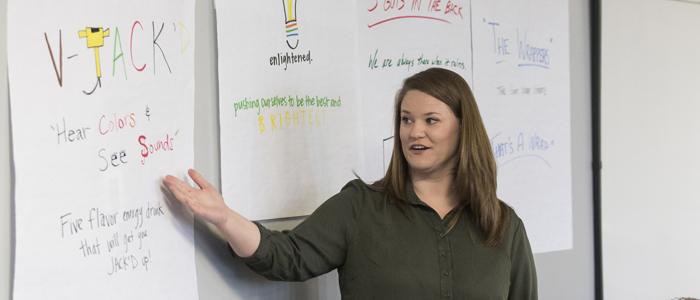 Economic pressures have reduced budgets at some organizations—yet many have continued to invest in training because they recognize the value it can provide.
According to the 2017 Association for Talent Development (ATD) State of the Industry Report, spending increased in 2016 to an average of $1,273 per employee from $1,252 in 2015.
Employers can use several techniques to create learning programs that are both highly effective and affordable.
Organizations without significant enough resources to provide all the training they need, for example, can partner with outside learning and development providers to deliver educational solutions to a wide array of employees. More than a quarter of direct learning expenditures are spent on outsourced or external activities, according to ATD.
Whether your in-house department handles all sessions or you contract with external providers, the following three steps can help you determine what to spend.
Determine What You Need
The amount you spend on employee training should align with your organizational goals or a specific desired outcome.
The first step is to identify what you want your learning programs to achieve; and then decide what type of program will help you obtain that result.
To identify the best type of investment, leaders should ask:
What does my workforce need to learn to maintain a competitive advantage?
What specific skills will give us the greatest return on investment?
How can working with a provider augment or supplement our internal employee learning systems?
What's the best way to deliver learning-based instruction in my organization?
Identify the Best Source for Training Services
Employees are a company's most valuable asset. To consistently contribute to the organization's success, they need ongoing training to ensure they're learning the most effective new practices.
Best-in-class organizations place a high value on developing their people. Evaluate your internal resources' available capabilities and consider engaging an outside learning solutions partner, who can provide subject matter expertise, creativity and fresh perspective on topics.
As you consider training providers:
Meet the individuals who would work directly with your employees.
Focus on providers who offer feasible solutions to your company's immediate and future needs.
Obtain a comprehensive understanding of all service offerings and associated fees.
If your organization has employees in multiple worksites, look for providers with the flexibility to adapt training schedules and delivery methods to address any related challenges.
Maximize Your Employee Training ROI
If your training budget isn't endless, you can achieve learning targets in a few low-cost ways.
Don't, for example, be afraid to utilize in-house expertise. Experienced employees can serve as coaches and mentors; leaders can also form self-directed employee learning teams that determine how they'll achieve an educational goal—through holding brown bag lunch sessions, regular discussion groups, attending webinars, or employing another learning technique.
25%
More than a quarter of employee learning expenditures are spent on outsourced or external activities.
You may also be able to form a partnership with a local university or other provider to establish a learning system within your organization. Universities often use innovative training methods, develop best practices, and create future leaders, making them a potentially helpful source when creating an employee learning program.
Ensuring Employee Training Succeeds
Once you commit to training employees, it's important you stick to your plan.
Select one or more metrics to track progress against your operational and training goals. At the end of the training program, you should be able to review the data and determine whether you achieved what you'd hoped. If not, analyze where the program fell short.
Sometimes learning can be effective, but obstacles prevent the desired change. Leadership is often a factor.
Company leaders need to hold program participants accountable for learning-based results and remove any barriers that might prevent employees from using the skills or practices they learned in training.
Without support from the top, employee training efforts may falter—or, at the very least, fail to produce the overwhelmingly positive results a well-executed learning program is able to provide.
We Can Help You Make the Most of Your Training Budget
University of Louisville Professional Development team helps companies achieve goals through customized programs that solve problems, build employee skills, create efficiencies, and reduce organizational waste.
Let us partner with you to generate learning strategies that develop employees exceed your goals. Contact us online today or call 502.852.4620 to start moving your organization forward.