Shumaker Research Bldg.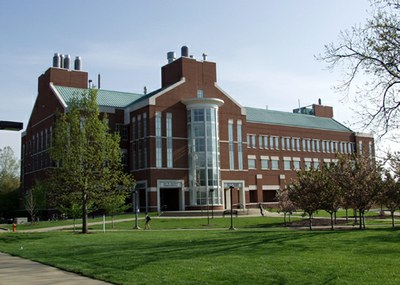 Building Name: Shumaker Research Bldg.
Building No.: 0004
History:
Year of Construction: 2005
No. of Stories: 3 + bsmt.
Square Footage: 113,955
Primary Use: Research
Occupants:
The 117,000-square-foot Belknap Research Building is designed to promote multidisciplinary research projects by more than 40 scientist representing both the College of Arts and Sciences and SPEED Engineering School.  This includes the largest clean room in Kentucky for fabrication of hi-tech devices.