SPHIS Home » News » UofL health administration students achieve success
UofL health administration students achieve success
An innovative program at UofL's School of Public Health and Information Sciences is positively impacting the careers of health leaders in Louisville and beyond. The Master of Science in Health Administration (MSHA) degree program is designed to drive disruption in healthcare by deepening students' knowledge of broad principles and key factors in leading healthcare organizations.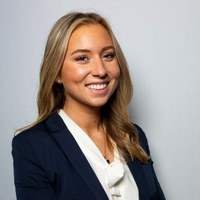 Recent graduate, Marie Blevins, Administrative Specialist at Lake Norman Regional Medical Center, states that "The MSHA program exceeded my expectations in terms of faculty support and preparatory curriculum. My academic foundation was a key in securing my current career position, and I look forward to pursuing my passion in health administration."
The MSHA program has two tracks: evening and online. Evening track courses are offered on UofL's Health Sciences Center campus in downtown Louisville. Courses are primarily scheduled Monday–Friday after 5 p.m. to accommodate students who work full-time. It is designed for entry-level and mid-career professionals seeking to advance their personal career objectives within the healthcare industry. Students of the evening track participate in administrative internships with Louisville's health organizations.
The MSHA's 100% online track is designed for working professionals with at least 5 years of experience in the healthcare industry. The online track recently lowered its tuition rate by nearly 40%.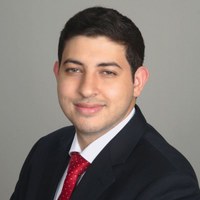 A medical student and employee at UofL, Mohammed Abbas, pursued the MSHA program through UofL's tuition benefit.  Abbas, who is now in residency, said that having the MSHA program on his resume helped him attain a U.S. medical residency.
"The curriculum provides management training that is a strong compliment to my medical training. The MSHA program helped me learn more about the U.S. healthcare system and all its facets. It also provides insights into all the current and future challenges of our health system," Abbas explains.
Program Director and Board-Certified Healthcare Executive, Dr. Lee Bewley, underscores the importance of MSHA's program-level accreditation from the Commission on Accreditation of Healthcare Management Education (CAHME).  "CAHME accreditation is the gold standard for programs in health management education. CAHME-accredited programs are known around the world as programs that prepare students with the competencies, they need to lead in our complex health sector."
The UofL MSHA program uses UofL's Population Health Leadership (PHL) Competency Model, a modified version of the National Center for Healthcare Leadership (NCHL) competency model. The program is 57 credit hours, designed to be completed in two years.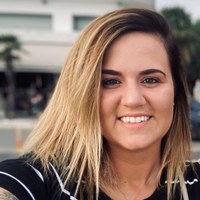 Kayla Simpson, a current student in her last class of the program says, "The MSHA online program's flexibility and sincere consideration from the faculty have been instrumental to my personal success and achievement of this program." Simpson continues, "Within two years, I have successfully completed the program while being located overseas. Designed by healthcare professionals, MSHA courses have been a significant factor influencing my confidence and commitment as a future healthcare leader."
The MSHA program is currently accepting applications for the fall semester for the evening track. The online track accepts applications through an on-going basis, with three starts (Fall, Spring, Summer) per year. To learn more, follow the links for the evening track and the online track.