SPHIS Home » News » SPHIS graduate 'Pushing Forward' to improve life for young adults with spinal cord injuries
SPHIS graduate 'Pushing Forward' to improve life for young adults with spinal cord injuries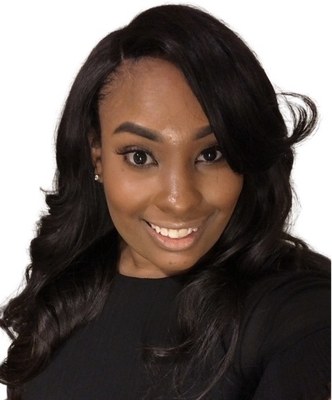 Each day Kiara James witnesses the devastation brought upon victims of violence. A recent graduate of the School of Public Health and Information Sciences (SPHIS), James is a community health worker for UofL Health – UofL Hospital. The core of her career is helping gunshot and stabbing victims, many who are youth within the community.
James says for patients who must learn to navigate life from a wheelchair, the costs to prepare a home can be unaffordable, particularly for those who are already facing poverty.
"It is heart-wrenching to know that patients and their families are faced with paying for needs like wheelchair ramps all on their own – and insurance doesn't cover it," she said.
This gap in need and ability to pay led James to start a non-profit organization in 2020 called Pushing Forward Inc. The organization helps provide wheelchair ramps for those with spinal cord injuries due to violence or motor vehicle accidents. To date, Pushing Forward Inc. has received a few grants, and nearly a dozen individuals and their families have received financial assistance for ramps, along with other needs like transfer shower benches, toilet risers and safe driving equipment.
James was pursuing a Master of Science in Health Administration degree when she began the journey to start a non-profit. She credits SPHIS faculty and students for supporting her, and explains how information she learned in class was extremely timely.
"Things like gaining an understanding of how policies affect patients, how to start a business plan and aspects of marketing – I learned the information one day and applied the knowledge the next day," she said.
Now James is working to grow her base of support and funders to assist more low-income patients. She hopes to eventually address other issues like housing.
"Already there is not enough housing in Louisville," she said. "Many of those coming out of the hospital with these debilitating injuries are young adults and there aren't many places they can go."