SPHIS Home » News » CIK Report: Crisis Call Diversion Program benefits community, needs long-term commitment and expansion
CIK Report: Crisis Call Diversion Program benefits community, needs long-term commitment and expansion
Published by Louisville Metro Government August 25, 2022
The initial three months of the Louisville Metro Crisis Call Division Program (CCDP) pilot showed clear benefits and underscored the need for providing an acute non-police response for people experiencing non-violent behavioral crisis, according to a University of Louisville report provided to Metro Council.
During its initial 49 days, beginning with the program pilot's launch on March 21, 2022, through early May, the CCDP resulted in 119 people receiving crisis support and referrals without the involvement of Louisville Metro Police Department (LMPD) officers, relieving those officers of 100 hours of time that might have been spent on the calls, the report said. The pilot limited itself to a small geographical footprint in a limited time of day so as to better understand how the program will expand in scope. 
See the UofL Commonwealth Institute of Kentucky Report
The report, prepared by the UofL Commonwealth Institute of Kentucky (CIK) based in the School of Public Health & Information Sciences, found that Louisville Metro Emergency Services, the lead agency in the pilot program's development, and Seven County Services have "laid the foundation to provide non-police responses to behavioral health crisis," creating "meaningful paths forward to contribute to public safety in Louisville."
"The long-term success of the CCDP is in its evolution," the study said. "An evolution that requires long-term commitment and resources to create a model that provides acute professional help for people in behavioral health crises, deflects calls from police, and avoids unnecessary institutionalizations."
Mayor Greg Fischer's budget for the 2021-22 fiscal year includes a nearly $5 million investment for this work as part of his "whole of government, whole of city" approach to public safety.
"Our first priority with the Crisis Call Division Program is to get people experiencing difficulty the right care immediately," Mayor Fischer said.
"It also will help LMPD by reducing the number of runs that officers make for situations that do not require a law enforcement presence. This has the potential to be a win all the way around. I appreciate all those who've worked so hard to get us this far, and all those continuing the work today."
The Mayor announced plans for the pilot effort in October 2021, following recommendations from CIK. The city then reached out to experts and other cities on best practices before entering into a partnership with Seven Counties Services to provide mental health professionals to respond to calls when appropriate.
After months of researching best practices and intricate planning, the pilot program launched operations in LMPD's 4th Division with one shift, seven days a week. The 4th Division was chosen for the pilot because of its high number of crisis intervention-related calls, an average of 11.63 each day. Additional divisions were added as capacity improved.
"The Louisville Metro Crisis Call Division Program is part of a national trend toward getting people in crisis the right care," said Jody Meiman, who oversees the Diversion Program in his role as the city's Director of Emergency Services. "It's already proven to benefit over 300 people who needed something other than a law enforcement response or a hospital. We appreciate our Louisville Metro Crisis Call Division Program and the partners who've worked to start and expand this program."
"The CCDP program assists in delegating the appropriate response to individuals experiencing a mental health crisis," LMPD Chief Erika Shields said. "As officers frequently encounter challenging situations it is extremely beneficial having mental health professionals on our team. We are grateful for this comprehensive response which not only alleviates calls for service, it serves to further assist LMPD in meeting the needs of the community."
Here's how the program works:

-- When a first-person caller calls into 911 from a CCDP division, MetroSafe call takers triage the call to determine, through a combination of automated options, if the call should be transferred to Crisis Triage Workers (CTW) in a new Behavioral Health Hub within MetroSafe.

-- The CTW team functions like crisis hotline staff to de-escalate, provide emotional support, create a safety plan, and problem solve for the person in crisis.

-- If CTW determines that a face-to-face response would be beneficial, they initiate a mobile response.
Mobile responders, trained in mental health crisis intervention, meet the person where they are to further de-escalate and assess the situation and, if appropriate, connect the individual to service. Responders have the option of transporting the person to the community respite center at Seven Counties, or to another community resource, such as a shelter.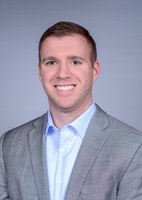 The University of Louisville's CIK process and outcome evaluation, led by Dr. Brian Schaefer, Associate Professor, included analyzing multiple data sets over CCPD's first 49 days, as well as 70 interviews with administrators and responder groups, and focus groups with 96 community members.
Over the course of the next year, the program will expand again, with the ultimate vision of having a 24-hour-a-day crisis-response team operating throughout Louisville Metro. This team will provide real-time crisis intervention across our community. It is expected that UofL will again review the impact of the program until the end of FY23.
Members of the CIK researcher team who contributed to the CIK report, in alphabetical order: Ashley Barnette, Craig Blakely, Amira Bryant, Sara Choate, Khalilah Collins, Liza Creel, Melissa Eggen, McKeeya Faulkner, Jacelyn Grimes, Seyed Karimi, Hannah Kay, Tanisha Howard Lewis, Brian Schaefer, Katherine Yewell, and Tony Zipple.