SPHIS Home » News » Biostatisticians to develop statistical methods and software that will inform cancer screenings
Biostatisticians to develop statistical methods and software that will inform cancer screenings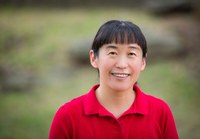 Dongfeng Wu, PhD, an associate professor in the Department of Bioinformatics and Biostatistics, is working to answer the question of when to schedule a lung cancer screening for an individual with negative past results if that person still appears healthy?
Using eight cohorts from mass lung cancer screening trials, Wu will study a new statistical method to provide ideal screening time intervals. She will complete the study thanks to a three-year $400,000 grant from the National Cancer Institute.
Other University of Louisville investigators include Shesh Rai, PhD, professor, Department of Bioinformatics and Biostatistics, and Albert Seow, MD, associate professor, Department of Radiology.
"This new method, along with new software we will develop, can be used to make informed decisions regarding future scheduling of screening exams for people with a history of negative screening results," Wu said.
Wu says the goal also is to apply the methods to other types of screening for chronic diseases.