Plan Your Visit
UofL RatesClick the green button for UofL students, staff and faculty admission prices
Planetarium Programs and Laser Programs
Single Show Option
$8.00: Adults (ages 13 to 64)
$6.00: Children (12 and under), Senior Citizens (65+) and Metroversity students with student ID
Two-show ticket option
$15.00: Adults (ages 13 to 64)
$11.00: Children (12 and under), Senior Citizens (65+) and Metroversity students with student ID
Three-show ticket option
$22.00: Adults (ages 13 to 64)
$16.00: Children (12 and under), Senior Citizens (65+) and Metroversity students with student ID
Notes:
Ticket are sold on a first-come, first served basis the day of the show (no advance ticket sales).
Gift certificates for public show admission and Gift Shop merchandise can be purchased either during scheduled public shows or call 502-852-5828 to arrange purchasing during business hours..
The volume of the music in the laser programs may be too intense for young children. Planetarium programs are not recommended for children younger than 3 years of age.
For group tickets, call 502-852-5828 during normal business hours, 9 a.m. - 4:30 p.m., Monday - Friday, for reservations.
We accept Discover, MasterCard and Visa.
Other things to do on campus:
While you are here, explore the park-like setting of Belknap Campus. Nature lovers can take the self-guided tree tour which highlights native and historic trees on campus...did you know that UofL has a Clara Barton Dogwood that is propagated from a tree outside of the home of Clara Barton, founder of the American Red Cross?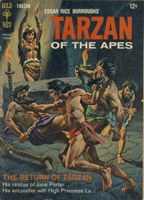 Swing by Ekstrom Library and check out the world's largest collection of Edgar Rice Burrough's materials, including extensive Tarzan memorabilia. While you're there you might want to peruse original work of Ansel Adams, Edward Weston and Dorothea Lange in the UofL Photographic Archives. If you're in the mood for more art, check out the art galleries at the Hite Art Institute.
For those wanting a little history, Freedom Park (corner of 2nd & Cardinal) is an outdoor exhibit focusing on the African American struggle for freedom from pre-Civil War to Civil Rights. If you go to the "Oval" (the west entrance of campus) you can visit the library at the Louis D. Brandeis School of Law, which has  the most comprehensive collection of the papers of Justice Louis Dembitz Brandeis and it is available for viewing by the public - details and library hours are on their website. When you are at the main entrance of the law school, you can pay your respects to Justice Brandeis and his wife, whose ashes are buried beneath the portico.  Also on the Oval is the famous statue of the Thinker...just think about how it is believed to: 1) have been supervised by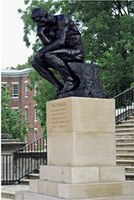 Rodin, 2) be only one of three in the world, and 3) be the only known cast made using the "lost wax" process.
And, last but not least, there are lots of great places to eat on campus as well as in Cardinal Towne (at 3rd & Cardinal). From Subway to Wendy's to Q'doba to Comfy Cow Ice Cream, there's something to please everyone.
Campus map