William G. Russell Meteorite Collection Exhibit
Explore the formation of the solar system. Touch a bit of space.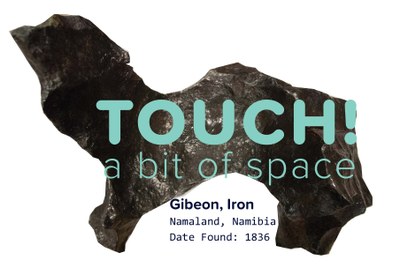 With over 130 specimens, 90 of which are meteorites, the planetarium has the most extensive public meteorite exhibit in the area. The exhibit is free and open during our regularly scheduled public shows or else contact us to arrange a visit on a week day: 502-852-5828 or planet"at"louisville.edu.
Click here for directions and parking information.