U of L Students Observe Severe Weather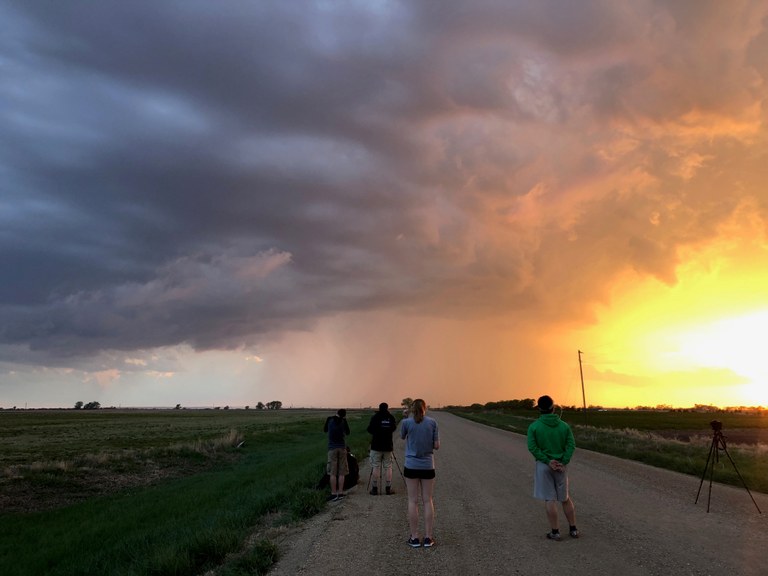 This May, eight students participated in a new storm observation course led by Dr. Jason
Naylor. The group traveled over 3,000 miles across the Great Plains in search of severe
weather. Although the weather this Spring was unusually calm, the group did encounter
several interesting storms.

On the third day of the trip, the group was positioned in northeastern South Dakota. Severe
storms formed in the late afternoon and traveled into southern North Dakota. The group
observed a supercell thunderstorm with weak rotation. An interesting aspect of this storm was
that it interacted with smoke from a rather large brush fire. The smoke plume was visible to the
group and was also detected by the nearby National Weather Service radar.
---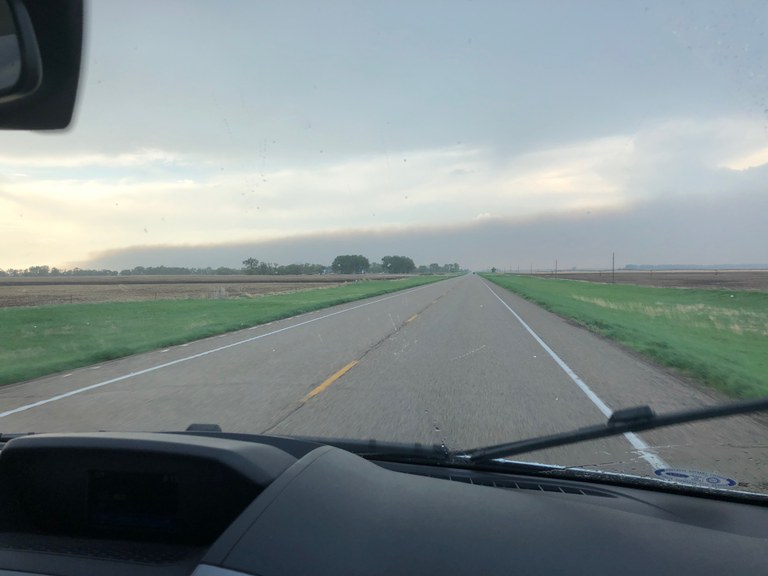 Smoke plume from a nearby fire being ingested into a severe storm.
---




































The storm briefly displayed characteristics of a rotating super cell storm.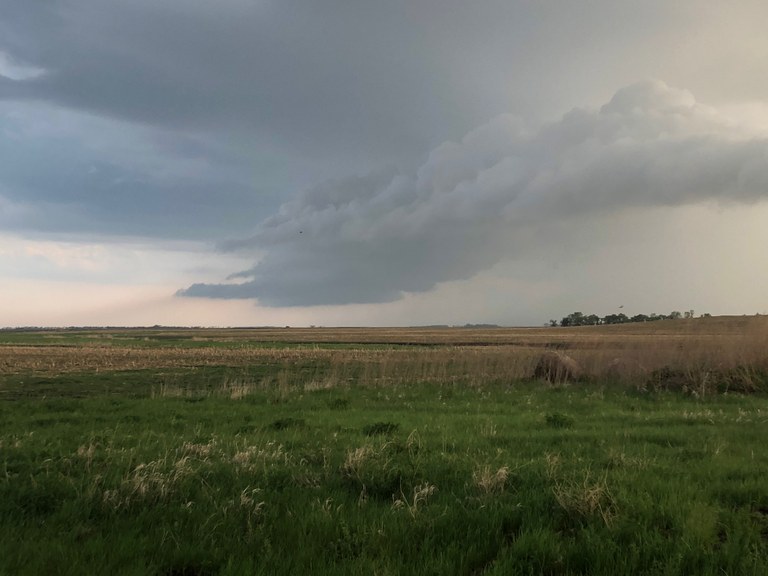 A weakly rotating wall cloud.
---
The next few days of the trip were fairly quiet. The group traveled to Grand Forks, Dakota and visited the University of North Dakota. They were given a tour of the Atmospheric Science Department and other facilities within the School of Aerospace Sciences, including flight simulators and UAS training areas. The group also visited the Grand Forks office of the National Weather Service and were given a weather briefing by NWS forecasters.

After departing North Dakota, the group traveled to Badlands National Park in South Dakota. The group then traveled to Boulder, Colorado to position themselves for potential severe weather. While there, they also visited the National Center for Atmospheric Research.

On the seventh day of the trip, the group encountered severe storms in northeastern Colorado. These storms produced damaging winds and large hail.
---



























The group observes a lowering updraft base associated with a severe storm in northeastern Colorado.
---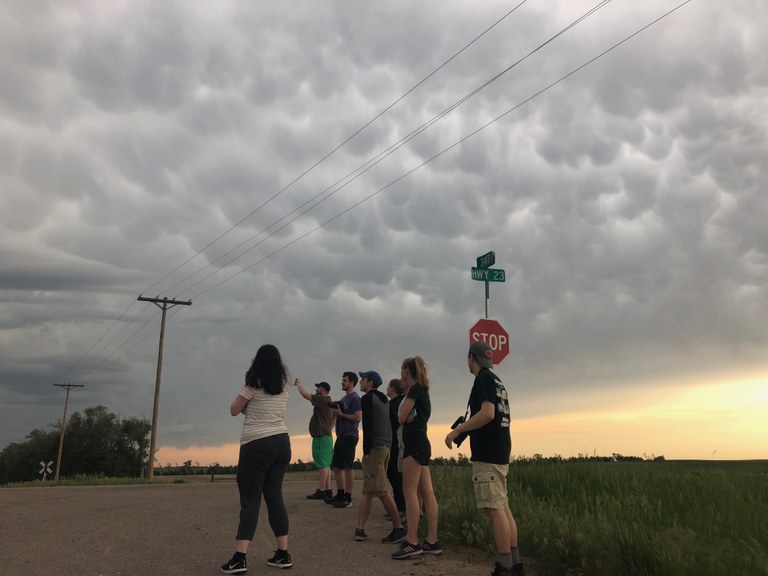 Mammatus clouds associated with a severe storm in northeastern Colorado.