Animal Models and Phenotyping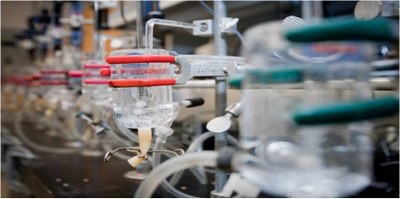 The function of this Core is to provide members of the Center for Cardiometabolic Science with the expertise, resources and the facilities needed for animal husbandry and necropsy services and to maintain and phenotype murine models of diabetes and obesity.
The Core also assists Center members in developing new mouse models of diabetes, obesity and insulin resistance.
---
Additional Support
The Core receives additional support from Petra Haberzettl, Ph.D., and Helen Collins, Ph.D., both assistant professors of medicine of the UofL Division of Environmental Medicine.
Dr. Haberzettl brings her expertise in planning and execution of circadian rhythm and PM2.5 exposure studies to the Core. She not only provides guidance in all technical aspects but also helps analyzing the data arising from those studies.
Dr. Collins supports the Core with her extensive experience in:
Transgenic mouse colony management (database management, breeding strategies, animal husbandry, eartagging/tailsnipping, genotyping and PCR)
Mouse model phenotyping
Histology
Electron microscopy
Single cell calcium and contractility imaging
---
Aims of the Core
Support current COBRE and Center projects. The Core provides state-of-the-art facilities and intellectual capability for the development and characterization of new and existing animal models used in diabetes and obesity research. The Core has developed and implemented standard procedures for the measurement of systemic insulin sensitivity and glucose tolerance.
Educate and train investigators. The Core has installed a multi-user computer program (mLIMS) to track all animal breeding and colony maintenance. The Core routinely conducts formal and informal training sessions to impart the experience and the expertise gathered from several years of working with mouse models. The Core also assists individual investigators in designing appropriate phenotyping protocols, surgical procedures and tissue collection and storage protocols.
Develop new protocols and techniques. The Core has and will continue to develop new mouse models of interest to investigators. It will expand its operations to support future needs and will develop state-of-the-art mouse models and develop new methods and new assays and modeling for metabolic phenotyping.
---
Facilities & Instrumentation

Portable GE Medical Systems Lunar PIXImus Dual-Energy X-Ray Absorptiometer (DEXA) Scan - The Lunar PIXImus Densitometer (GE Medical Systems) provides bone mineral and body composition (lean and fat body mass) composition results from total body imaging in less than 5 min. This equipment is housed in the Delia Baxter building.
TSE PhenoMaster/LabMaster Metabolic Chamber System - A highly-flexible modular system for state-of-the-art automated metabolic and behavioral monitoring of small rodents. It is located in a dedicated, environmentally-controlled room (12h:12h light:dark cycle; red light equipped for afterhours treatment; 150 ft2).

AVOXimeter 4000 Whole Blood CO-oximeter - Performs individual measurements of total hemoglobin (tHb), oxyhemoglobin saturation (%O2Hb), carboxyhemoglobin (%COHb), and methemoblobin (%MetHb) on freshly-drawn or heparin- or EDTA-anticoagulated whole blood samples as small as 50µL. Oxygen content ([O2Ct]), percent saturation (SO2) and oxygen carrying capacity (O2Cap) of the blood sample are automatically calculated from the %HbO2 and THb measurements.
Kent Scientific CODA 6 Non-invasive Blood Pressure Monitoring System - A computerized system that automatically performs rapid, simultaneous, multiple measurements of six physiological parameters: systolic blood pressure, diastolic blood pressure, mean pressure, heart rate, tail blood flow, and tail blood volume, on up to six test subjects.

Telemetry System - Uses implantable telemetry technology to collect data in real time to monitor body temperature, activity, blood pressure, respiratory function, ECG, and blood glucose.