United Nations Association (UNA) - Women at UofL
UNA-Women, the first and only UNA-Women Student Chapter in the Country, works to advance important and timely issues related to women and girls. They also advocate for UN programs that further women's rights and empowerment nationally and internationally. Their focus includes but not limited to: Non-Profit, Political, Community/ Service & Cultural/ Multicultural.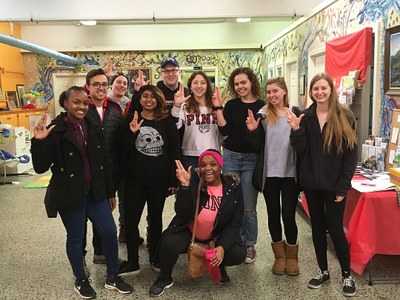 Follow us on Social Media!
Facebook I Twitter I Instagram I Orgsync
Our Programs/Issues
Fair Trade & Women's Resource Bazaar
Symposiums
HeForShe
Volunteer Projects
Global Women's Issues
Female Genital Mutilation (FGM) 
Child Marriage
UNA-Women at UofL Members

President - Niara Wakaba 
Vice President - Janet Dake 
Treasurer - Elizabeth Turner 
Secretary - Taylor Frazier 
Advisor - Jamieca Jones
Communications Chair - Taylor Sanders 
Communications Chair - Sammi Matthew