Empowering Ladies Together (ELT)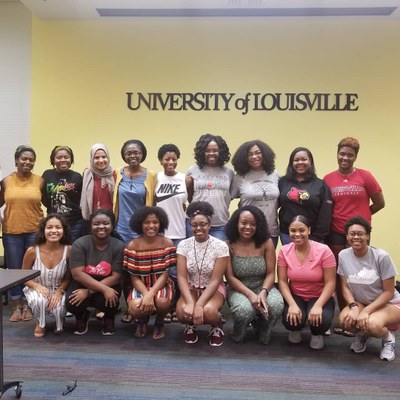 Empowering Ladies Together (ELT) helps women to excel academically, socially, culturally,and professionally in our community. The mission and purpose of our organization is to empower the Mind, Body, and Soul of the members of this organization along with the women whom attend our events. We encourage women to embrace leadership pursue success, gain sisterhood, and understand the importance of community service. We build a sense of community and a support system for minority women, ELT is minority focused but completely tailored for all women.
Apply 

to be a member today!
Connect with Us!
Facebook ITwitter I Instagram I Orgsync 
Our Major Programs 
ELT Week
Battle of the Sexes Lock-In
Annual Women's Retreat
Empowering Ladies Together Executive Board & Members
President - Alyssa Ray
Vice President - Jordan Adams
Secretary - Lama Hanbali
Treasurer - Dayiaone Bibb
Fundraising Chair - TiShauna Tinsley
Membership Chair - Lauren Curd
Public Relations (Marketing) - Lama Hanbali
Public Relations (Social Media) - Ruth Metellus
Community Service - Lexus Little 
Social Events Chair - Alex Dunbar
Programming Chairs - TiShauna Tinsley, Dayiaone Bibb
Advisor - Jamieca Jones