Student Organizations & Initiatives
The Women's Center has 5 student organizations under the umbrella of the Women's Center: AAUW at UofL, Student-Parent Association, Women 4 Women Student Board, Women Student Veterans & UNA-Women at UofL.
As a member of our student organizations, you will have the opportunity to practice the skills that are required in the professional workforce but are not addressed in the classroom.  You will learn how to build synergy, lead programs, guide meetings and develop collaborative partners. You will also learn how to network, work one-on-one with others, and build life-long friendships along the way.  Your programs will educate the university and community about important women's issues.
---
American Association of University Women (AAUW) - UofL, the first AAUW student organization in Kentucky, prepares women to become leaders on campus and in the community and take action. The focus areas of this organization are: Education & Training, Economic Security, Campus Leadership, and Governance & Sustainability. 
Find us on Social Media! Facebook I Twitter I Instagram I EngageUofL
The Feminist Social Justice Leadership community provides support in areas including academic engagement, mentor support, peer connection, and student involvement.  In addition, the LLC assists students in developing relationships with faculty, staff, students and members of the local community who are involved in research, work and activism concerned with gender and sexual equity.
A Support Organization for University of Louisville Student-Parents to promote the academic success of the university's student parents; offer support services and resources to student-parents who are pursuing a college degree; and help student-parents learn to balance their personal, social, academic and professional lives.
Find us on Social Media! Facebook I Instagram I EngageUofL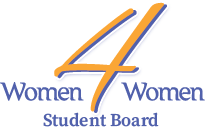 This is a professional board that prepares its members to become leaders on campus and in the community. The focus of this board's programs are on health & safety, education & leadership, jobs & earnings and social change. 
Find us on Social Media! Facebook ITwitter I Instagram I EngageUofL
UNA-Women, the first and only UNA-Women Student Chapter in the Country, works to advance important and timely issues related to women and girls. They also advocate for UN programs that further women's rights and empowerment nationally and internationally. Their focus areas are: Education & Leadership, Social Change, Global Women's Rights Advocacy and Community Building. 
Find us on Social Media! Facebook I Twitter I Instagram I EngageUofL
This group, comprised of women student veteran from all branches of the military as well as Active Duty, Reserves or the National Guard, is designed to provide each other with a supportive community, network of friends and empowering each other to succeed in academics and beyond. Women student-veterans are encouraged to get involved!