Student Parent Association
A Support Organization for University of Louisville Student-Parents The S.P.A. is a new recognized student organization at the University of Louisville and was approved by the Student Government Association for RSO status in April 2011. U of L student-parents may view college from different perspectives, face many challenges and take on different roles as a moms, dads, single-parents, married and also at the same time being a student. Therefore, a campus support group is important in helping this group of students meet the challenges they face.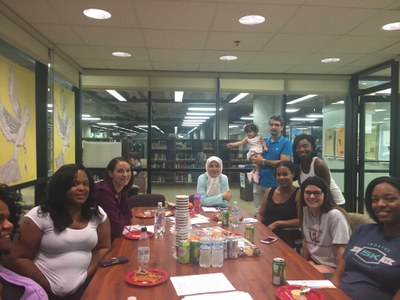 The primary purpose(s) of the organization is to promote the academic success of the university's student parents; offer support services and resources to student-parents who are pursuing a college degree; and help student-parents learn to balance their personal, social, academic and professional lives. Additional purposes, but not limited to, are to connect student-parents on the University of Louisville campus with one another; offer information regarding campus and community resources that are beneficial to students, such as childcare, housing, academic; etc., and provide networking opportunities.