Kentucky Women's Book Festival 2022
16th Annual Kentucky Women's Book Festival
Saturday, March 5, 2022
The 16th annual Kentucky Women's Book Festival will feature several authors Saturday, March 5th, 2022 virtually on Microsoft Teams 10am-1pm. The festival will be recorded and posted afterwards. Sponsored by: University of Louisville Women's Center and the Commission on the Status of Women.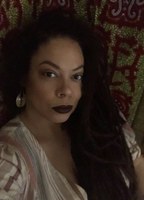 The festival's opening speaker will be Joy Priest, Joy Priest is the author of HORSEPOWER (Pitt Poetry Series, 2020), winner of the Donald Hall Prize for Poetry chosen by Natasha Trethewey. She is the recipient of a 2021 NEA fellowship and a 2019-2020 Fine Arts Work Center fellowship, and has won the 2020 Stanley Kunitz Memorial Prize from APR, and the Gearhart Poetry Prize from The Southeast Review. Her poems have appeared in the Academy of American Poets' Poem-a-Day, The Atlantic, and Virginia Quarterly Review, among others. Her essays have appeared in The Bitter Southerner, Poets & Writers, ESPN, and The Undefeated, and her work has been anthologized in Breakbeat Poets: New American Poetry in the Age of Hip-Hop, The Louisville Anthology, A Measure of Belonging: Writers of Color on the New American South, and Best New Poets 2014, 2016 and 2019. Joy received her M.F.A. in poetry, with a certificate in Women & Gender Studies from the University of South Carolina. She is an alumna of University of Kentucky's College of Communication and Information and is currently a doctoral student in Literature & Creative Writing at the University of Houston.
Other speakers will include a panel of young authors Cherish Wilson, Ghetto but us: Bleeding blackcent, bantu twist, and braid out, a collection of poems about self-discovery, family, and love & De'Coriyanna Garrett, Flight Not the Fall: Thoughts & Poems for a Foster Care Teen Who Triumphed. 
The Women's Center hosts the event, which is part of the university's observance of Women's History Month.