Women's Empowerment Luncheon 2019

2019 Women's Empowerment Luncheon:

"From Shells to Pearls: Identifying and Encouraging the Invisible Woman"
November 12, 2019
11:30am - 1pm, University Club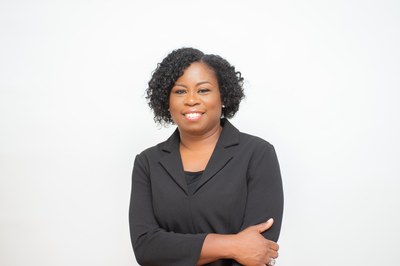 Shelly Martin, Founder of ShellTalk4U, will be the keynote speaker Nov. 12 at the 17th Annual Women's Empowerment Luncheon for the University of Louisville Women's Center. This event is a Women's Center fundraiser to benefit student scholarships, emergency funds and programming.
She is a high energy, motivational keynote speaker, diversity education and grassroots activist and minister of Christian education. She founded Shelltalk4U in 2015 with an emphasis on education, coaching and training.  Aside from working full-time to be the best wife, mother and grandmother, Shelly's passion is to be "a voice for all people."
Being one of the 2017 recipients of the OSU President and Provost Council of Women Glass ceiling award speaks to her continued commitment to reach higher heights for herself and others.
Shelly's commitment to education—her own, as well as others—continues. After receiving her bachelor's degree, she went on to earn a master's in Workforce Development in December 2016, also from Ohio State. Following seven years at OSU Wexner Medical Center as Training and Development Specialist and Staff Training and Development Coordinator Shelly advanced into her current roles as Manager of Patient Transportation.
She has been an active member of the OSU Wexner Medical Center Diversity Council, Women With a Call International, The Ohio State University Professional Development Staff Mentorship Program, and the National Nursing Staff Development Organization. In addition, Shelly has been a facilitator or speaker at a wide range of training opportunities both at Ohio State and nationally.
She received the 2016 LA Award from The Ohio State Wexner Medical Center and was named a 2016 Distinguished Leader by the National Association of Healthcare Transport Management and a 2017 Glass Breaker by the Ohio State University President and Provost Council of Women.
While Shelly credits education and the support of mentors for her progress, her own determination has been equally important. Even a tumor in her head as an undergraduate and a breast cancer diagnosis as a graduate student did not end her drive. As she explains, "I went through homelessness, welfare, the foster care system and domestic violence. I have had health problems, low education, and had been out of school for a long time before going back. As an African American woman, I often have to work twice as hard to get half as much as others. I went through all of that to say, 'You can do this. Let me walk with you,' so the next person doesn't have to."

The event takes place at 11:30 a.m. at the University Club. Martin will discuss "From Shells to Pearls: Identifying and Encouraging the Invisible Woman."

The Women's Center will present several awards at the luncheon including: The Mary K. Tachau Gender Equity Award, the Dr. M. Celeste Nichols Award, the Mary K. Tachau Essay Contest, and the Annual Women's Empowerment Award..

Tickets
Cost: $60 per person; tables of 10 available. Charge cards, checks and IUT's accepted through Nov. 5. We encourage you to sponsor students to this event! *Food/dietary preference requested at time of registration.

Reservations are being accepted through Nov. 5, by calling 852-8976.