Women's Empowerment Luncheon 2017
2017 Women's Empowerment Luncheon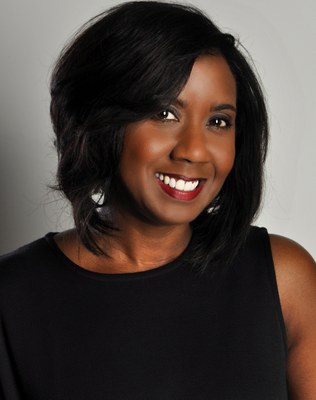 "Women and Work: What are we Doing to Ourselves and Each Other?"
November 9, 2017 11:30am - 1pm
University Club, UofL Belknap Campus
Nikki R. Jackson ,Senior Vice President and Regional Executive, Louisville Branch of the Federal Reserve Bank of St. Louis, will be the keynote speaker Nov. 9 at the annual Women's Empowerment Luncheon for the University of Louisville Women's Center.
Nikki Jackson is senior vice president and regional executive of the Louisville Branch of the Federal Reserve Bank of St. Louis, serving metro Louisville, southern Indiana and western Kentucky. In her role she focuses on community development and education as well as regional economic research and policy input.
Prior to joining the St. Louis Fed in 2014, Ms. Jackson served as personnel cabinet secretary for the Commonwealth of Kentucky, chief human resources officer for Charter Schools USA, vice chancellor of human resources for Maricopa Community Colleges, and other positions in both the health care and legal fields. In her positions, she focused on strategic planning, community partnerships, succession planning, recruitment and retention, and labor negotiations. Ms. Jackson earned a Juris Doctor from the University of Miami School of Law and bachelor's degree in Journalism from Hampton University. She is considerably involved in the Louisville community.
Ms. Jackson is a member of the Delta Sigma Theta Sorority, Inc. and the Women's Club of Louisville. She serves on the boards of One West, Louisville Public Media, the Louisville Regional Airport Authority, University of Louisville's College of Business Board of Advisors and Family Scholar House. Previous board memberships include Bernheim Arboretum and Research Forest, Women for Women, Kentucky Retirement Systems, Kentucky Deferred Compensation Authority, and Kentucky Mutual Employers Insurance.
In 2017, she was selected as Louisville Business First's "Woman of Influence." She has also been honored as one of "20 People to Know in Banking and Finance," "Forty Under Forty" and recognized as one of the "10 Most Influential Women of Louisville." In 2015 she authored a chapter in the book "Rethinking Human Resources."
The Women's Center will present several awards at the luncheon including: The Tachau Gender Equity Award, the Dr. M. Celeste Nichols Award, the Ann T. Allen Endowed Award and the Annual Women's Empowerment Award.
*This event is part of the 25-year anniversary celebration for the UofL's Women's Center. The center will continue with a series of special events throughout the winter and spring.